In this episode Amy, Risa, and guest host Sherry Shone aka That Hoodoo Lady get to commune with Brooklynn: brilliant musician behind the viral Witch tracks "My Shadow and I" and "Solstice." She is the powerful Witch crafter behind Bébé Vaudou, and a totally open and vulnerable neurodivergent podcaster and author, and just generally a wildly magical sweet spirit. We dig into sonic witchcraft, church trauma, shadow work, depression, adoption, Lisa Bonet, and more.
She heals us with song, and with silence. Everybody cries. We're lucky just to be in the room (Zoom) for this one.
"I remember going to a pentecostal church that kept the doors closed until we all gave enough offerings… and I don't know how that slipped my fucking memory… Capitalism and the church can be little too intertwined and that can be a component in feeling like our gifts have to be for something transactional and not only communal. And that's a problem."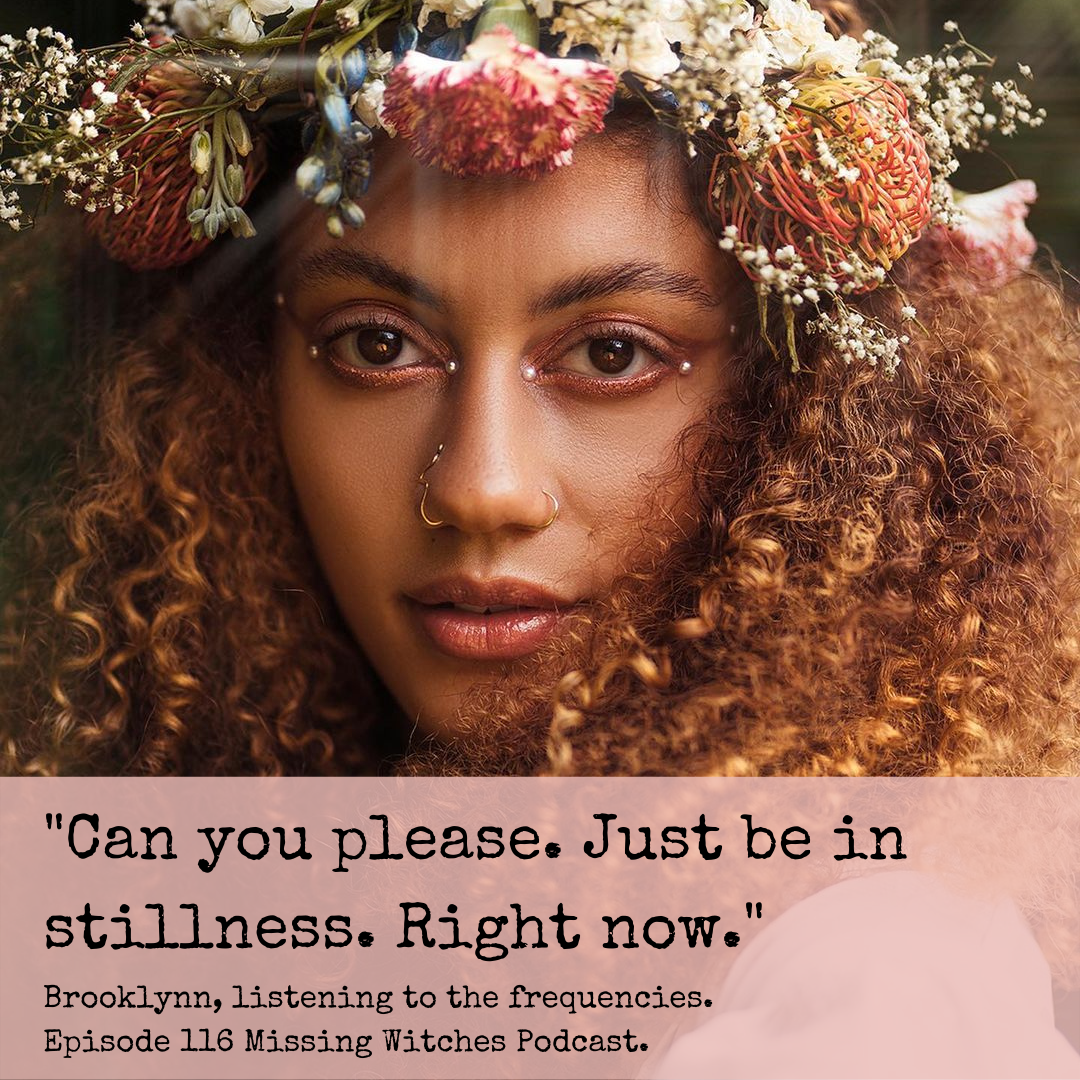 PS – For Brooklynn's handcrafted ritual materials, find your way to @bebevaudoushop 🕯🕯🕯 and to soak in more of Brooklynn talking thoughtfully about her craft, check out her @witchesofatlanta podcast which she creates with @atl_craft + @vvitch__mama, and also dig into her interview with the always magic @phantasmaphile on @witchwavepod! Photo of Brooklynn is from an @atl_craft // @vvitch__mama solstice event we wish we could have attended. Maybe next year we'll make the pilgrimage down from these cold, old mountains and dance together all covered in flowers.
❤️
PPS – For an extended dose of Brooklynn's sonic HEALING just go listen to all her songs on Spotify. Loud. Start with "My Shadow and I" and then just keep going. Dance your face off. Feel your power rising. Know that the Witch in you is never alone.