As we burst forth into spring, we're joined by Artist, Mystic, Witch, coiner of the word GoddETC, Maria Molteni, to talk about social magic, color, scale, basketball and stars.  Maria walks us through their process of a life's work - art, religion, sports, cards, Scopa, Senda, Sedna, stones, queerness, quilts, Counting To Infinity, the fall of patriarchy, and seeking sainthood.  
Listen now!!
Anyone can be an artist. Everyone should be an artist. Everyone has that innate vision and ability - just like Magic.
Maria Molteni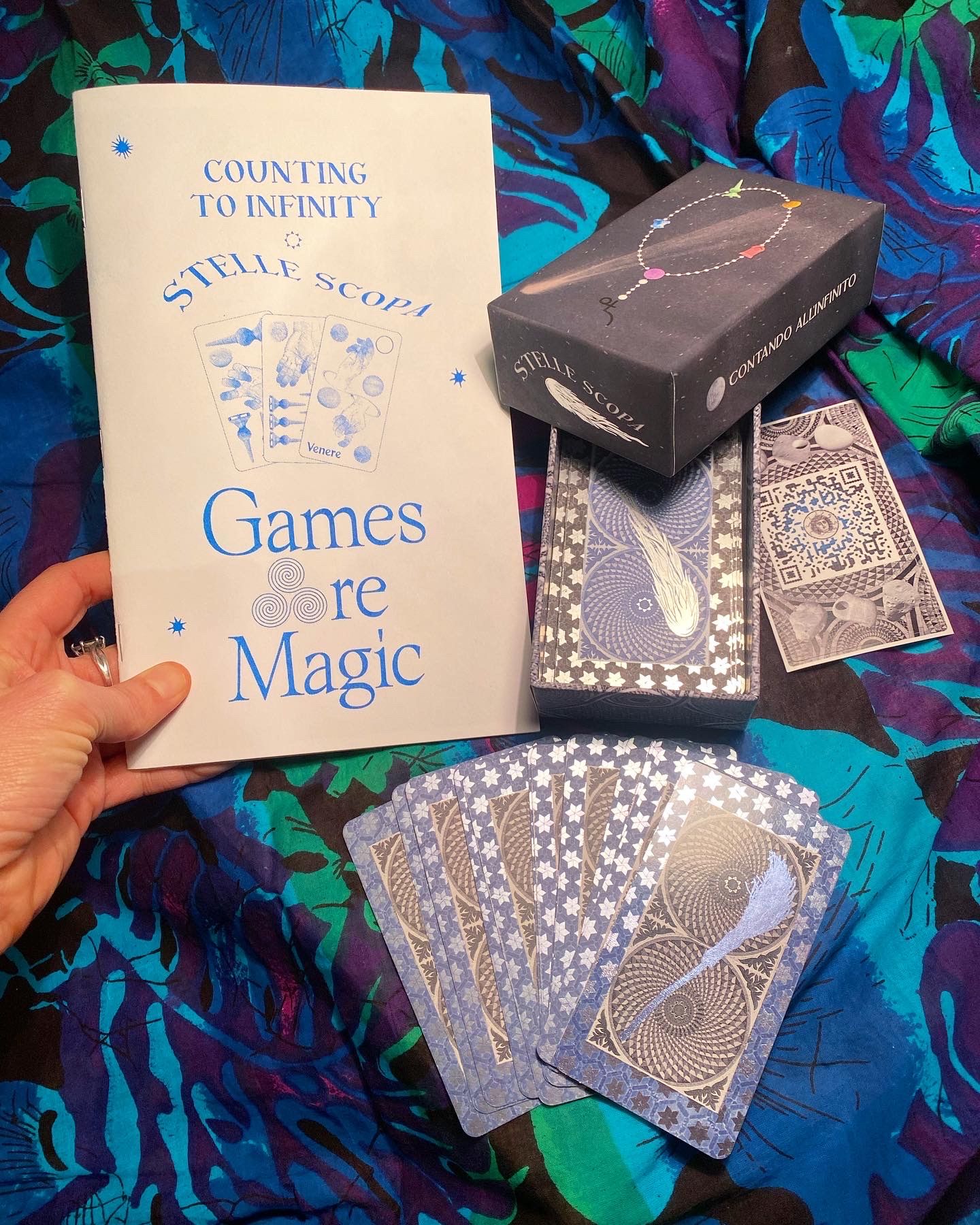 Maria Molteni (They/She, b 1983, Nashville) is a queer interdisciplinary artist, designer, educator and mystic. They descend from Tennessee square dancers, stunt motorcyclists, quilters, beekeepers and opera singers of various European backgrounds. Their practice has grown from formal studies in Painting, Printmaking and Dance (Boston University + Scuola Internazionale di Grafica, Venice), to incorporate research, ritual and play-based collaboration with the living, dead and beyond. Their intuitive practice spans somatic spellcraft, astrology, tarot, dreamwork and color magic. They recently completed their first deck of playing/ divination cards called Counting to Infinity * Stelle Scopa.
Molteni is an independent scholar of matriarchal societies, specializing in honeybees and the Shaker "Era of Manifestations". They also picture themself as an inter-dimensional Phys Ed coach for visionary communities like Shakers, Bauhaus or Black Mountain College. Most known for their massive, site-specific painted ground works (often on basketball courts), they track movements of the heavens to create altars to the sky and horizontal monuments for all kinds of bodies.
Molteni sits on the board of the Golden Dome School and is a member of Lake Pleasant, one of the oldest Spiritualist communities in the US (contemporary of Lily Dale). They are also a member of an ocean rowing team that evolved from 19th century volunteer shipwreck "lifesavers". Much of their work incorporates nautical spectronomy and Siren lore, including formal card + seashell divination. "Siren Calls" can be booked through their website.
Like Magic, there are so many things that you can do that are Art, or that you're already doing.
Maria Molteni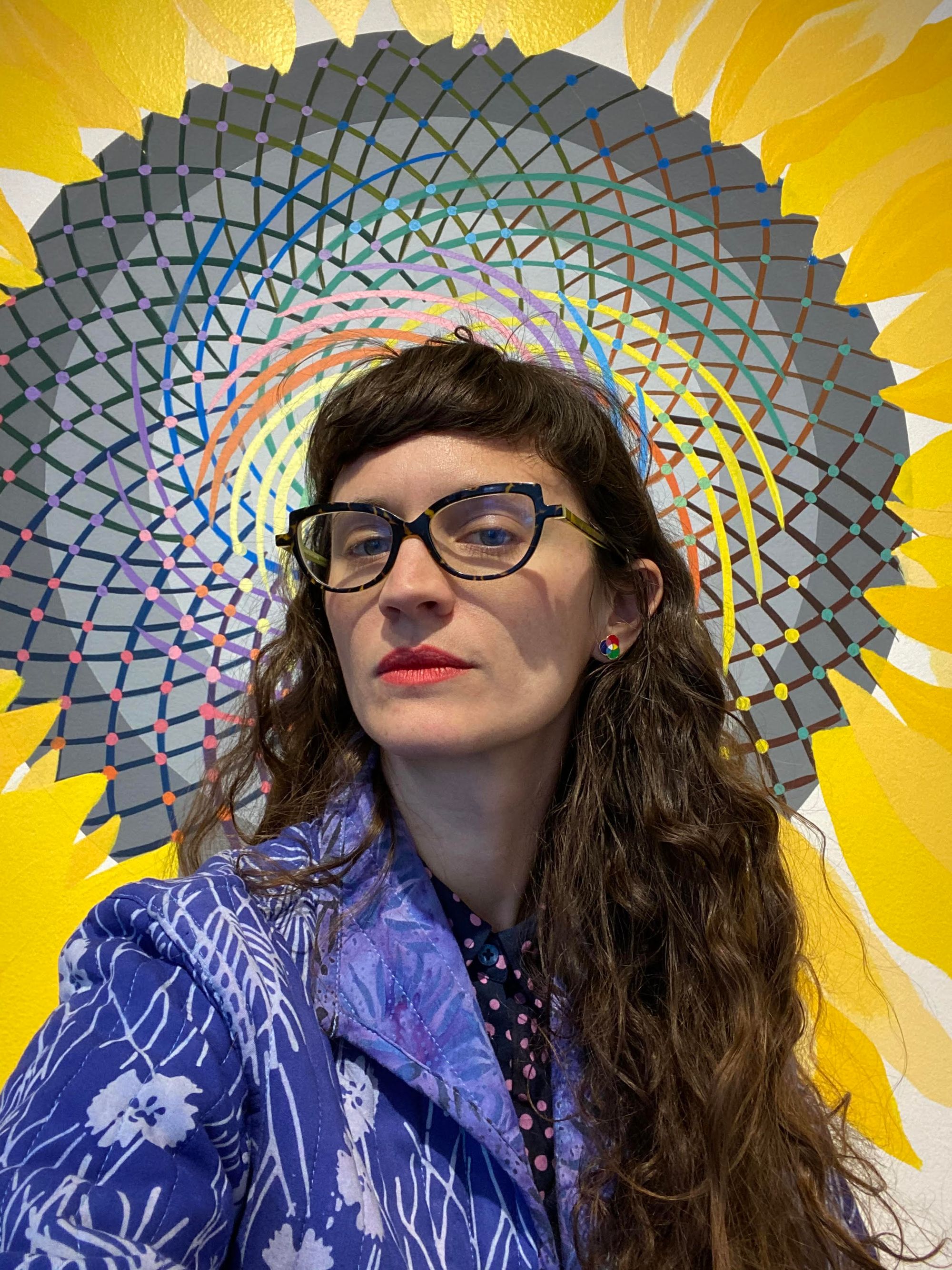 Honestly, do yourself a favour on this first day of Spring (or any time) and bathe in Maria's glorious website: www.mariamolteni.com
Find Maria On Instagram @strega_maria
Find Maria on Patreon
Click HERE to see more of Maria's painted courts and altars to the sky
WATCH THE VIDEO: Venusian Rosaceae (Five Seeded Star) For Queen Morgan & Baby Rose
BUY their Art, Deck, Zine!!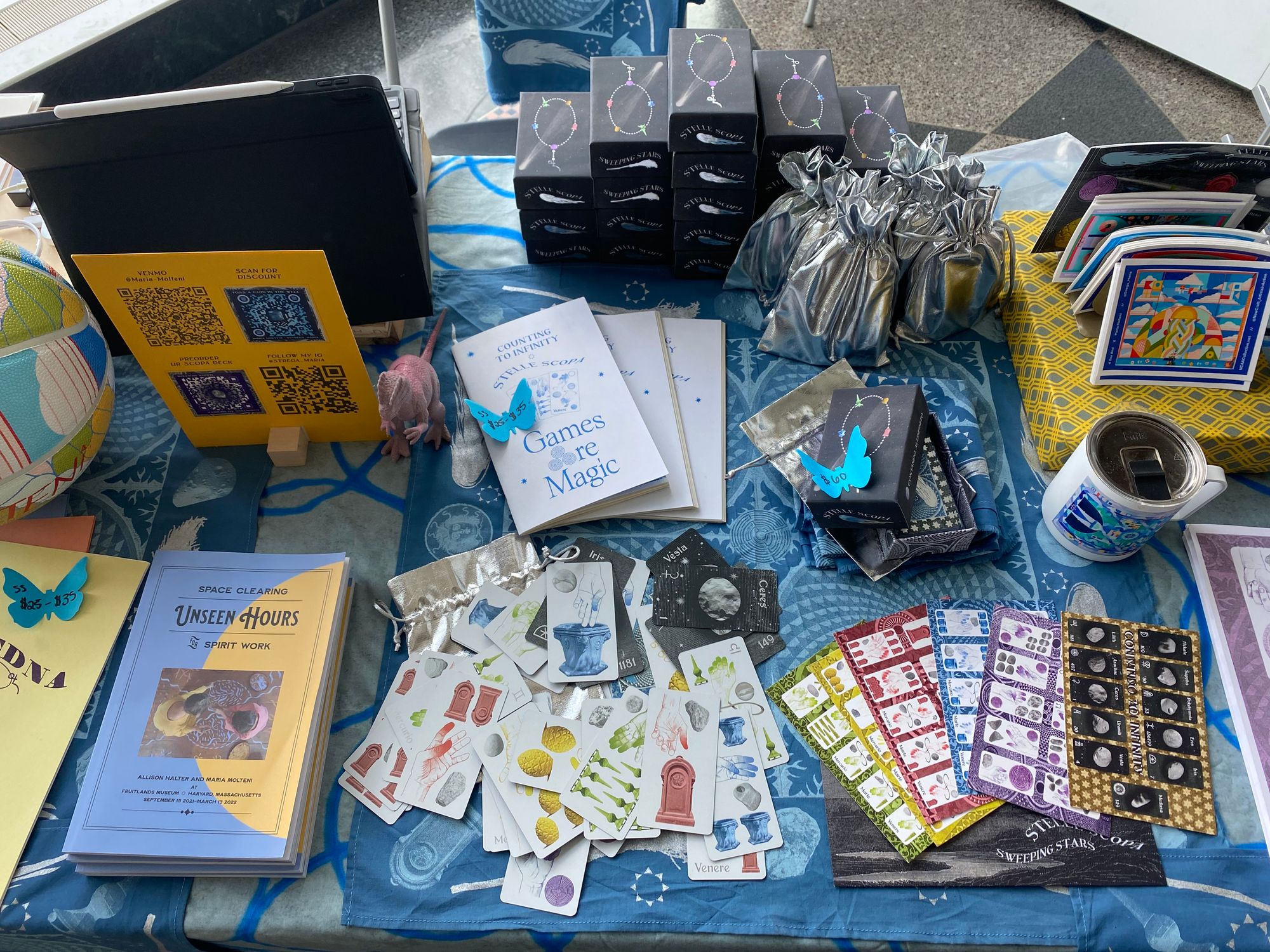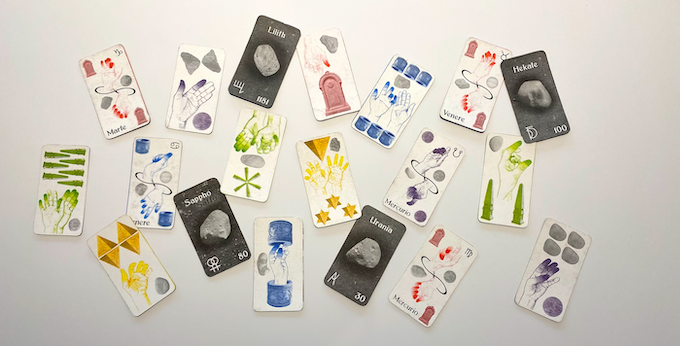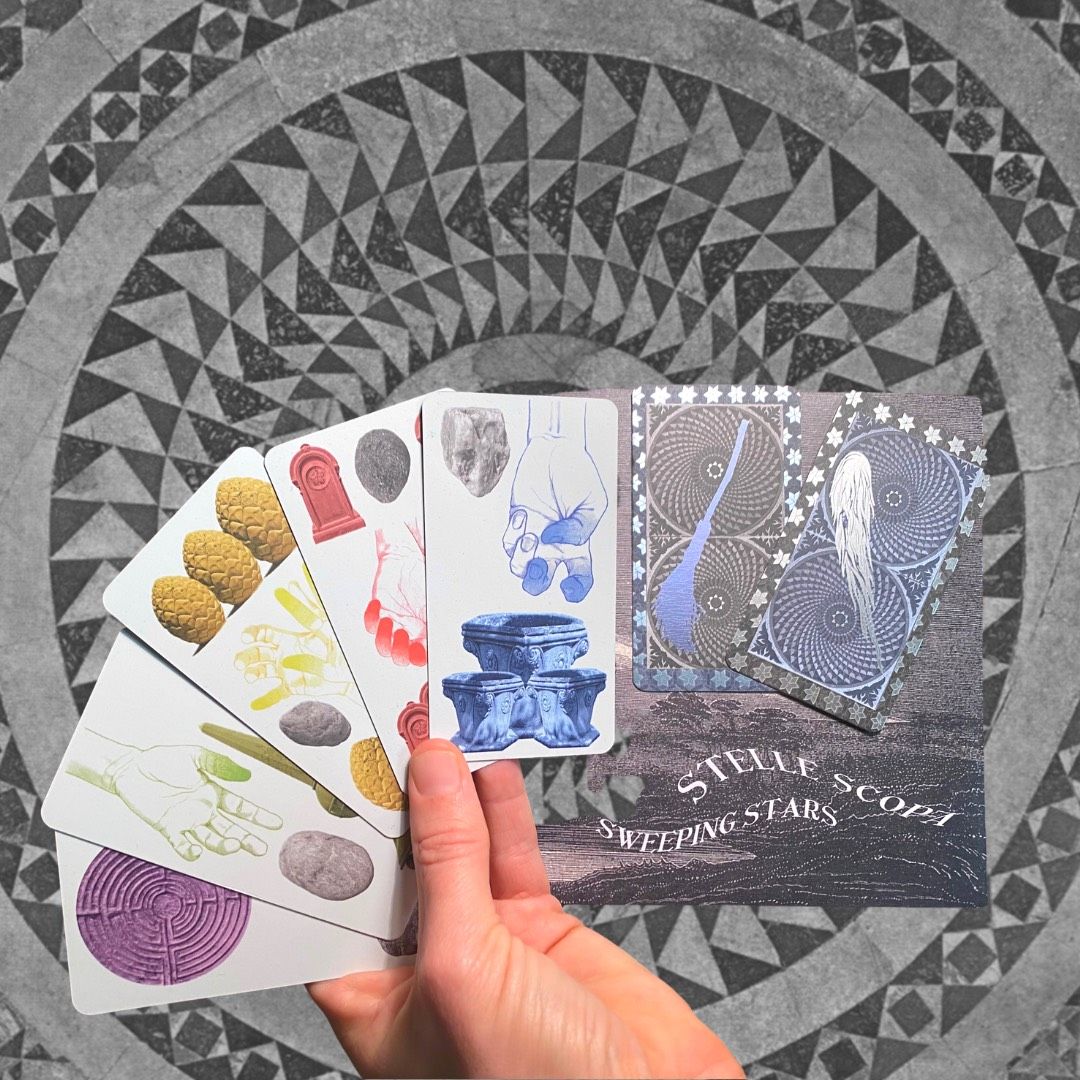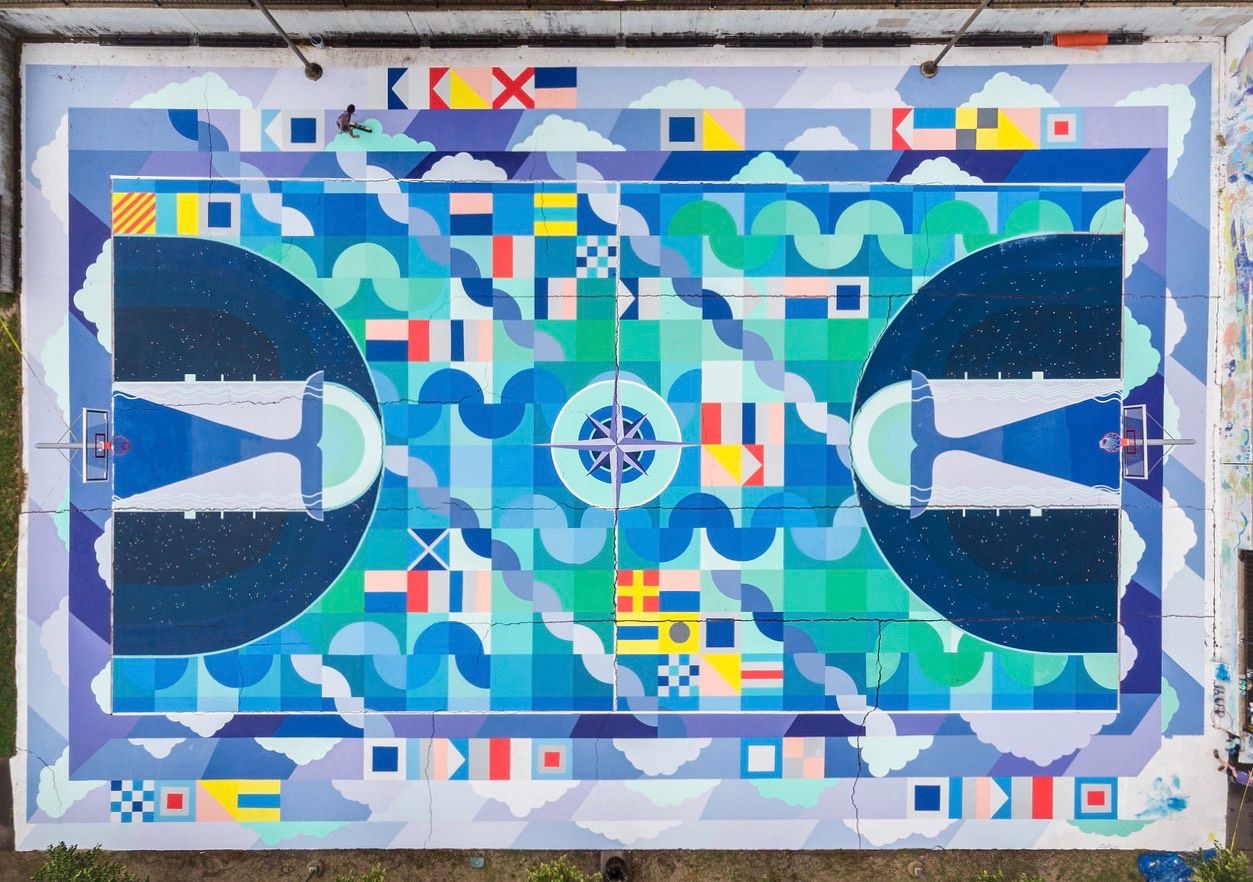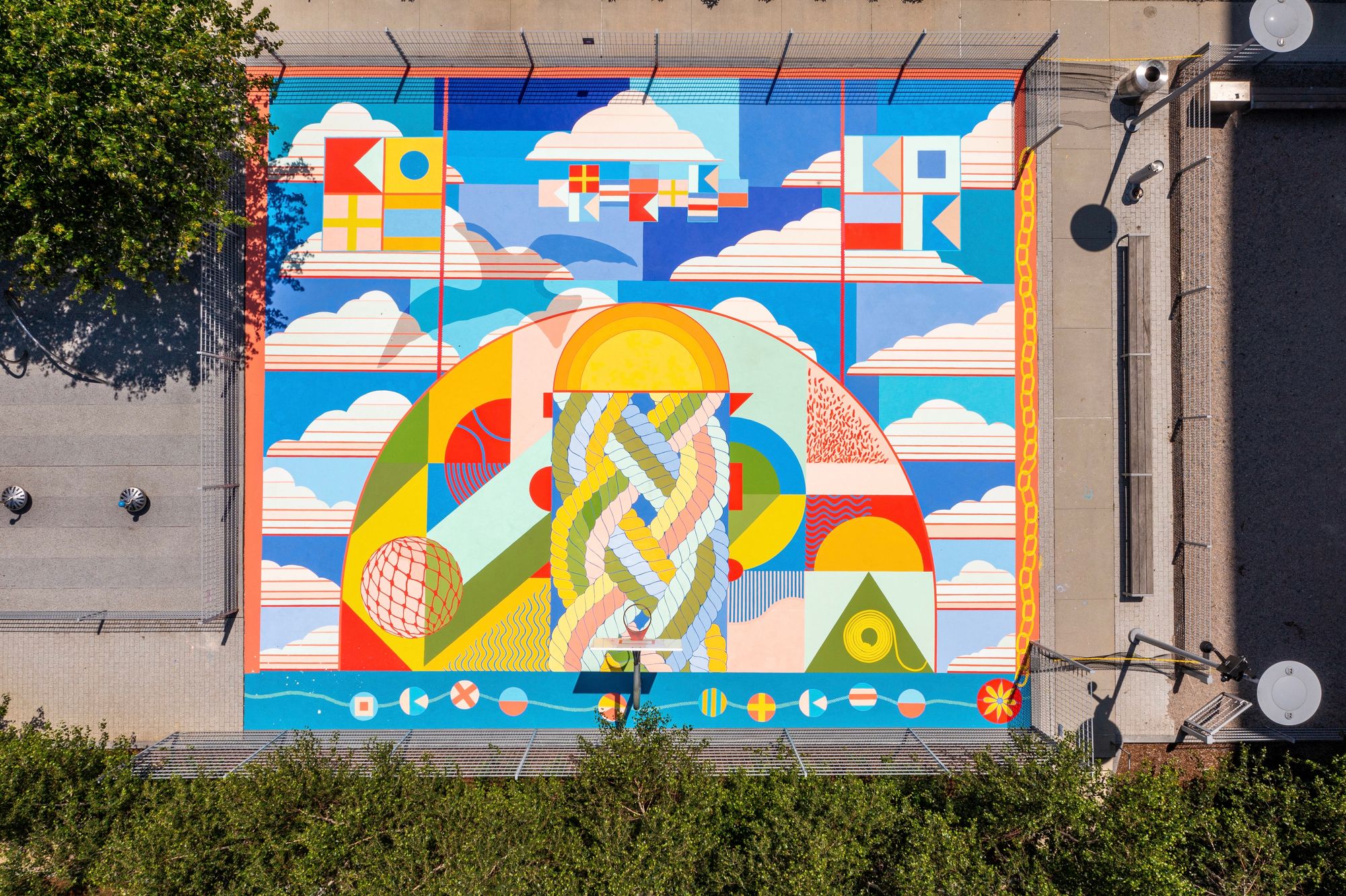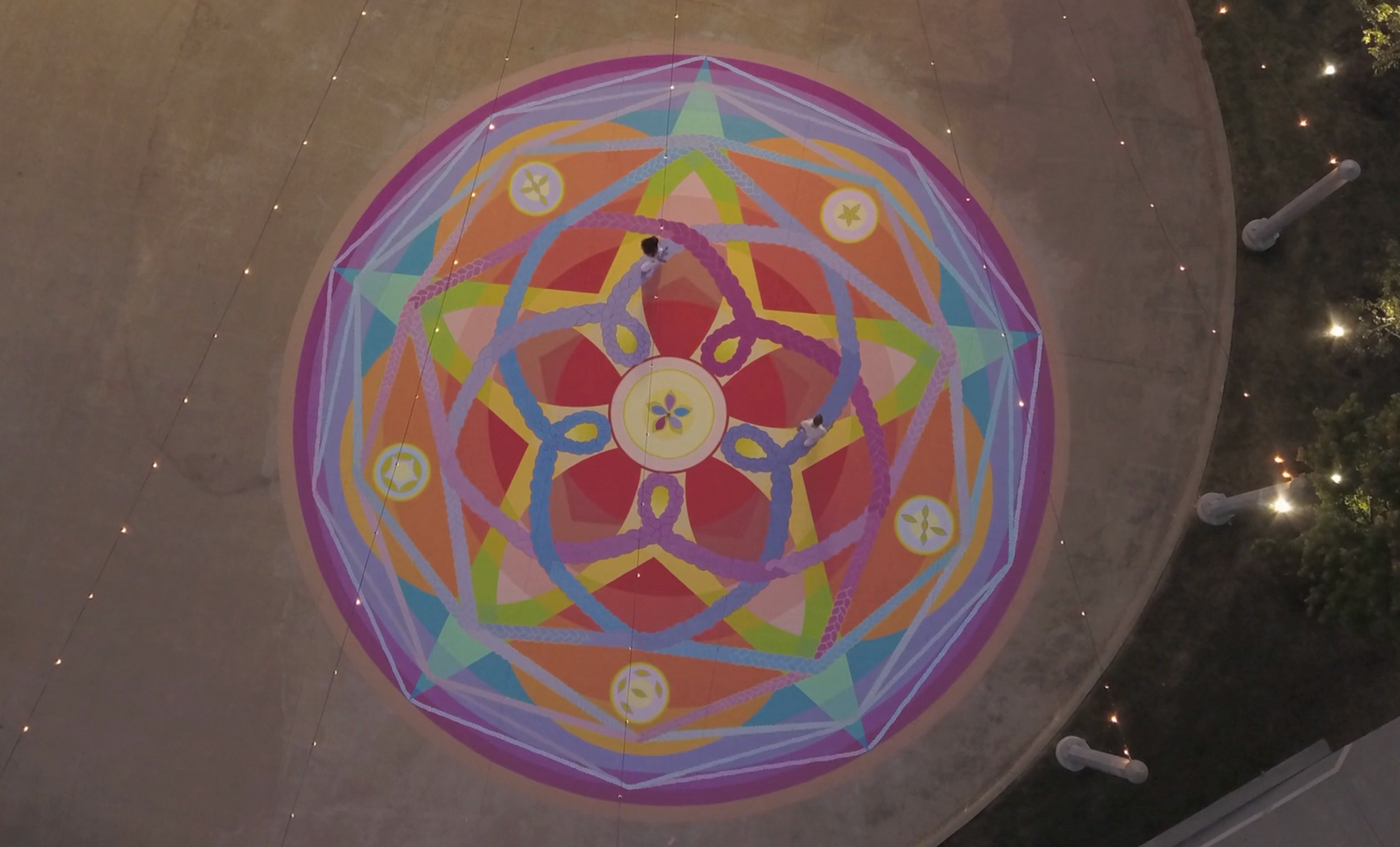 ---