Today Amy sits down with Asha Frost, author of You Are The Medicine, and creator of the new card deck The Sacred Medicine Oracle to discuss Extraction of both land and culture and Hope in Action.  Asha describes her process of creating this oracle deck as a way of taking up space as an indigenous person; if she hides these teachings, then the colonizer wins.  Asha says, "I hope that as you hold this deck in your hands, as you shuffle it, as you read my guidebook, that you are also invited into relationship with indigenous people and that land that you are on, that you learn about history."  This is how we decolonize decks.
"If I hide these teachings, then the colonizer wins."
Asha Frost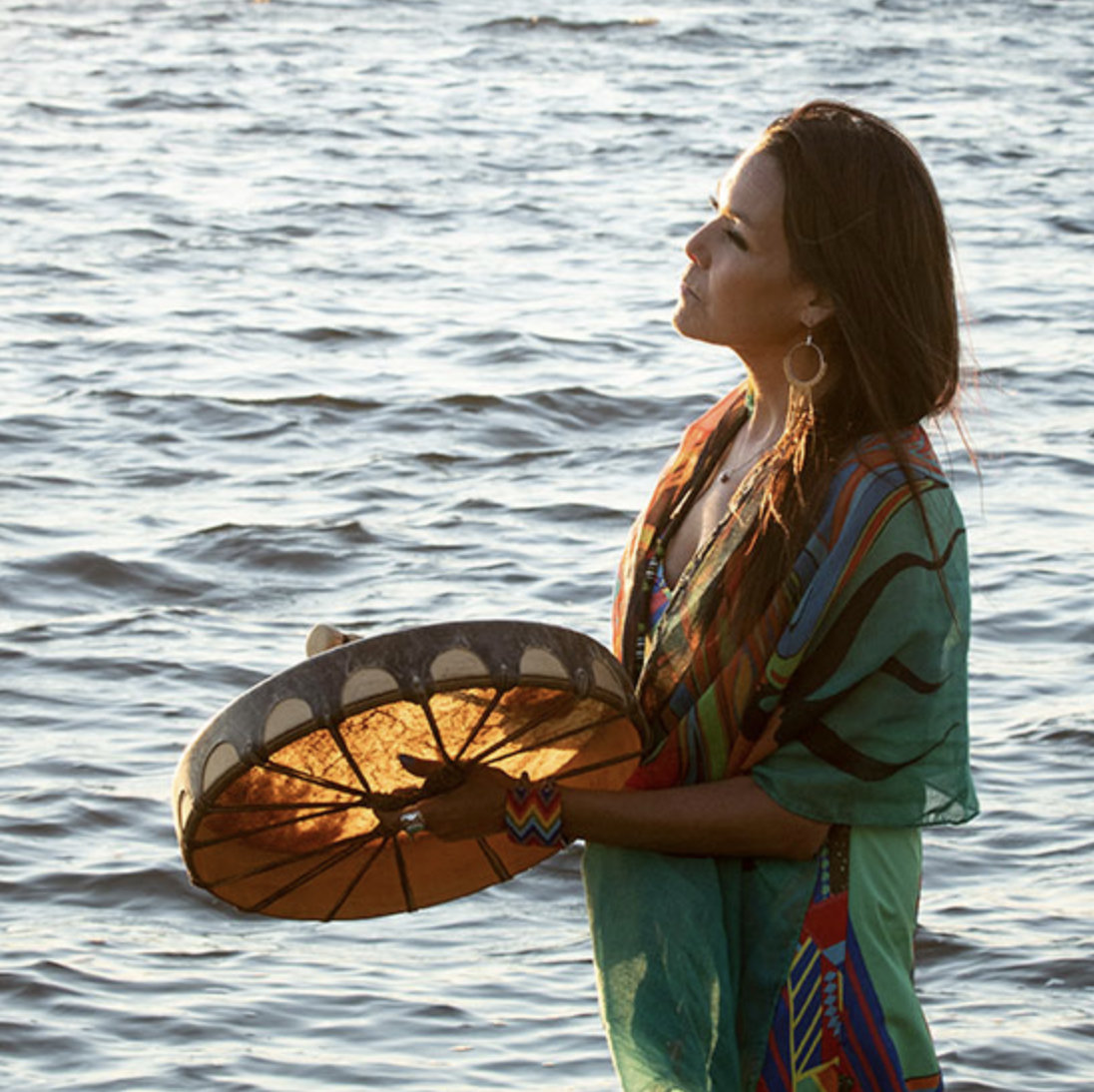 Find Asha on her website and on Instagram
MY STORY
As a child, I was called a seer by my relatives. My ancestors would visit me nightly through my dreams and visions. I was a sensitive soul who was awakening to this Medicine Person within.
In my late teens, I was diagnosed with a chronic illness, Lupus. This illness became my gateway to an incredible spiritual journey.  Due to colonization, marginalization and oppression, I had been disconnected from my roots.  My journey has been about reconnecting to my rich heritage of being an Ojibway woman and all of the brilliant teachings and medicines that surround me. Lupus opened me up to remembering who I truly am. Medicine Woman, Healer, Mentor, Soul Seer.  These are my original instructions.
As I remembered who I was, I began to feel my spirit soar. Constantly connecting to my truth and honouring myself, my body began to heal and I ultimately knew that the divine healing that shows up for me, is possible for everyone.
I have worked as an Indigenous Healer for two decades and have facilitated thousands of ceremonies through individual appointments, healing circles, retreats and workshops.
My journey continues to lead me to my original instructions as Nenaandawi Nagweyaab Kwe – Healing Rainbow Woman.  My name informs me to be the bridge between worlds and people.  To honour the essence, beauty and light in each person that crosses my path.  Every single day, I am grateful to witness miracles, healing, and a return to love in myself and those around me.
More recently, I received another spirit name, Wiida'adoon Aanimkikaa – She who walks the path with the Thunderbirds. In the process of aligning with this name, my wings have become stronger, my presence called into a global presence with my book and oracle deck launched into the world.
I truly believe that the journey never ends, it simply evolves and illuminates.  I would love to be of service to you in your life as unwind from the voices that have told you that you are not enough.  I would be honoured to hold sacred space with you and witness  you root down into your own way, connect to your most authentic path and soar.
Chi Miigwetch,
Asha
In You Are The Medicine Asha Frost invites readers to follow the path of the 13 Ojibway moons with animal spirits as your guides to unlock powerful teachings that will help you directly experience your own medicine connection to your inherent healing powers. If you feel you don't have access to your roots, ancestors, or spiritual connection and you look outside of yourself for answers, you are forgetting the medicine you need lives within you.
Through storytelling, personal reflections, teachings and shamanic journeys, readers will learn to apply ancient wisdom and ancestral medicine to their own lives in meaningful ways that are respectful and conscious of the stolen lands, lives, and traditions of Indigenous peoples.
---
Pre-order New Moon Magic: 13 anti-capitalist tools of resistance and re-enchantment now!!