This episode of the Missing Witches Podcast is about leaving your small town to find your true name, and it's about magical thinking and fate, consent and sex magic, rocket science and peyote, Scientology and scam artists… above all it's about an art witch who deserves to have her own story told. Yes this episode is about that great icon of the underground, MARJORIE CAMERON. And it's about love and how we cope when we lose someone. And it's about the 1950s and 60s in Idaho and California.
And it's about how the world changes.
Thanks for listening, rating and reviewing on iTunes, Spotify, or wherever you listen.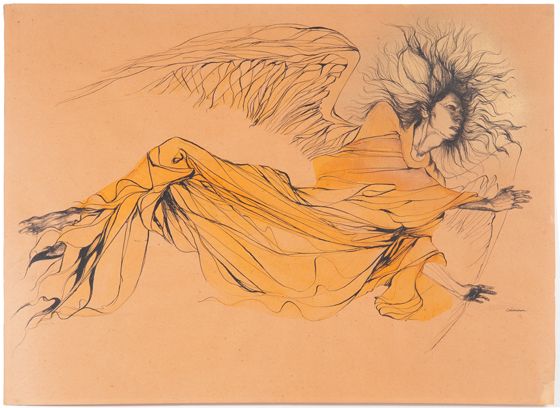 Works Cited in this Episode:
Wormwood Star the Magickal Life of Marjorie Cameron, 2014, Mandrake of Oxford.
Strange Angel: The Otherworldly Life of Rocket Scientist John Whiteside Parsons Paperback, 2006, Mariner Books.
http://cameron-parsons.org/media.html
http://thelemites.com/marjorie-cameron/#tab
https://www.vice.com/en_us/article/4xqqjn/the-trippy-art-and-trippier-life-of-occult-artist-marjorie-cameron
https://lareviewofbooks.org/article/cameron-witch-art-world
http://digitalissue.laweekly.com/publication/?i=228808
https://www.moca.org/exhibition/cameron-songs-for-the-witch-woman
https://en.wikipedia.org/wiki/Wallace_Berman
https://tsunamibooks.jimdo.com/2016/11/23/cinderella-of-the-wastelands-a-poem-by-marjorie-cameron/