We sat down in the anointing glow of Christena Cleveland's light to chat about her new book God Is A Black Woman. "We are all healing from religious trauma," she says. But we are all sacred and we can imagine a God who welcomes our messiness. "My mess is my sacred offering to her."
"I am sacred too," says Christena Cleveand.  "I am too sacred for that."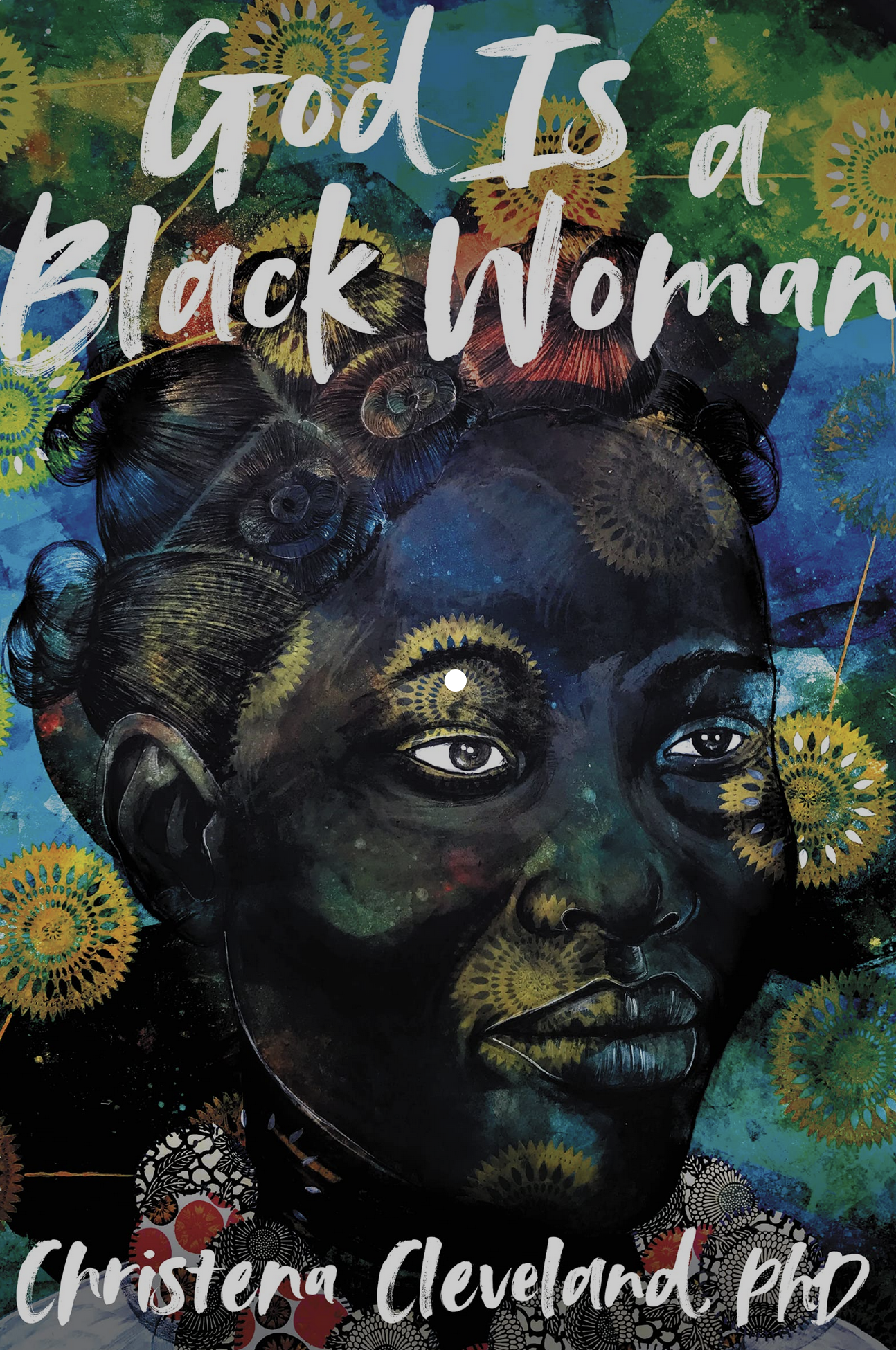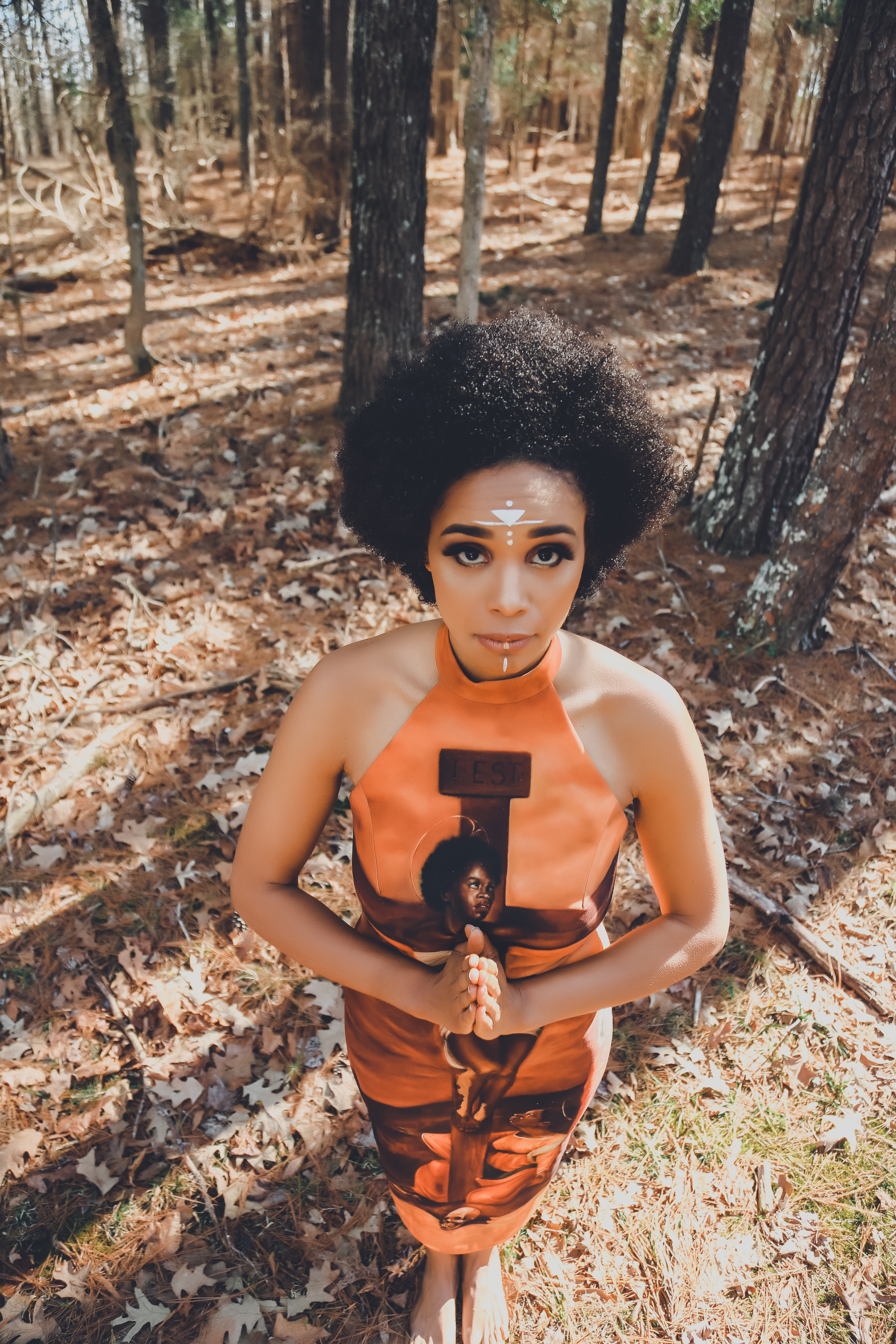 LINKS: www.christenacleveland.com
subscribe to the ✨ god is a black woman freedom journal ✨
ORDER your copy of ✨GOD IS A BLACK WOMAN ✨
Start reading ✨ god is a black woman ✨
JOIN CHRISTENA'S PATREON COMMUNITY!
listen to Christena on PushBlack LIBERATING THE MIND-BODY-SPIRIT FROM WHITE SUPREMACY E-COURSE
SHE WHO CANNOT BE SHAMED, TAMED, OR CONTAINED – DIGITAL DOWNLOAD CHRIST OUR BLACK MOTHER SPEAKS – DIGITAL DOWNLOAD
Scholar-activist Christena Cleveland takes readers along with her on a life-changing, 400-mile walking pilgrimage across France to the ancient shrines of the Black Madonnas in her new book, God Is a Black Woman (HarperOne, Feb 8 2022). These "magnificent, unapologetically-Black-and-female" versions of the Virgin Mary helped free Cleveland from the image of a white male God she grew up with, even in a Black church. Christena finds that instead of the toxic masculinity and white nationalism of  "whitemalegod", a Black Female God offers hope, healing, and liberating presence. Cleveland began to search for images of the Sacred Black Feminine, "a divine being who stands with and for Black women because She Herself is a Black Woman." She found the Black Madonna in "the mystical depths of rogue Catholicism…a Black female image of the divine who draws seekers of all religions and spiritualities."

Her pilgrimage found her walking all over a winter mountain range to visit 18 Black Madonnas—recounted in vivid, practically cinematic detail—including Our Lady of Miracles in Mauriac; Our Lady of the Sick in Vichy; Our Lady of the Fountain in Mende, whom Cleveland dubs "She Whose Thick Thighs Save Lives"; and the Virgin-Warrior of Thuret. In each, she encounters an aspect of the Black Female God who "guides us along the freedom path"; "cherishes our hot mess"; "is unapologetically Black"; and "loves by letting go."
The scholar and activist severed ties with the evangelical world where she had been a popular speaker on racial reconciliation and a columnist for Christianity Today magazine; and with Duke University where she was the first Black female director of the Duke Center for Reconciliation and an associate professor until resigning in 2019 via an open letter in which she accused Duke of racism.
Christena Cleveland Ph.D. is a social psychologist, public theologian, author, and activist. She is the founder and director of the Center for Justice + Renewal as well as its sister organization, Sacred Folk, which creates resources to stimulate people's spiritual imaginations and support their journeys toward liberation. An award-winning researcher and a former professor at Duke University's Divinity School, Christena's work has appeared in magazines ranging from Essence to Christianity Today. She lives in Boston, Massachusetts.