Today we're joined by prolific ICON of Lesbian/Queer visibility and feminism, author, poet, researcher, speaker, teacher, philosopher, visionary Judy Grahn. Together we discuss "the mystery we call history". "We live in our symbols and our stories."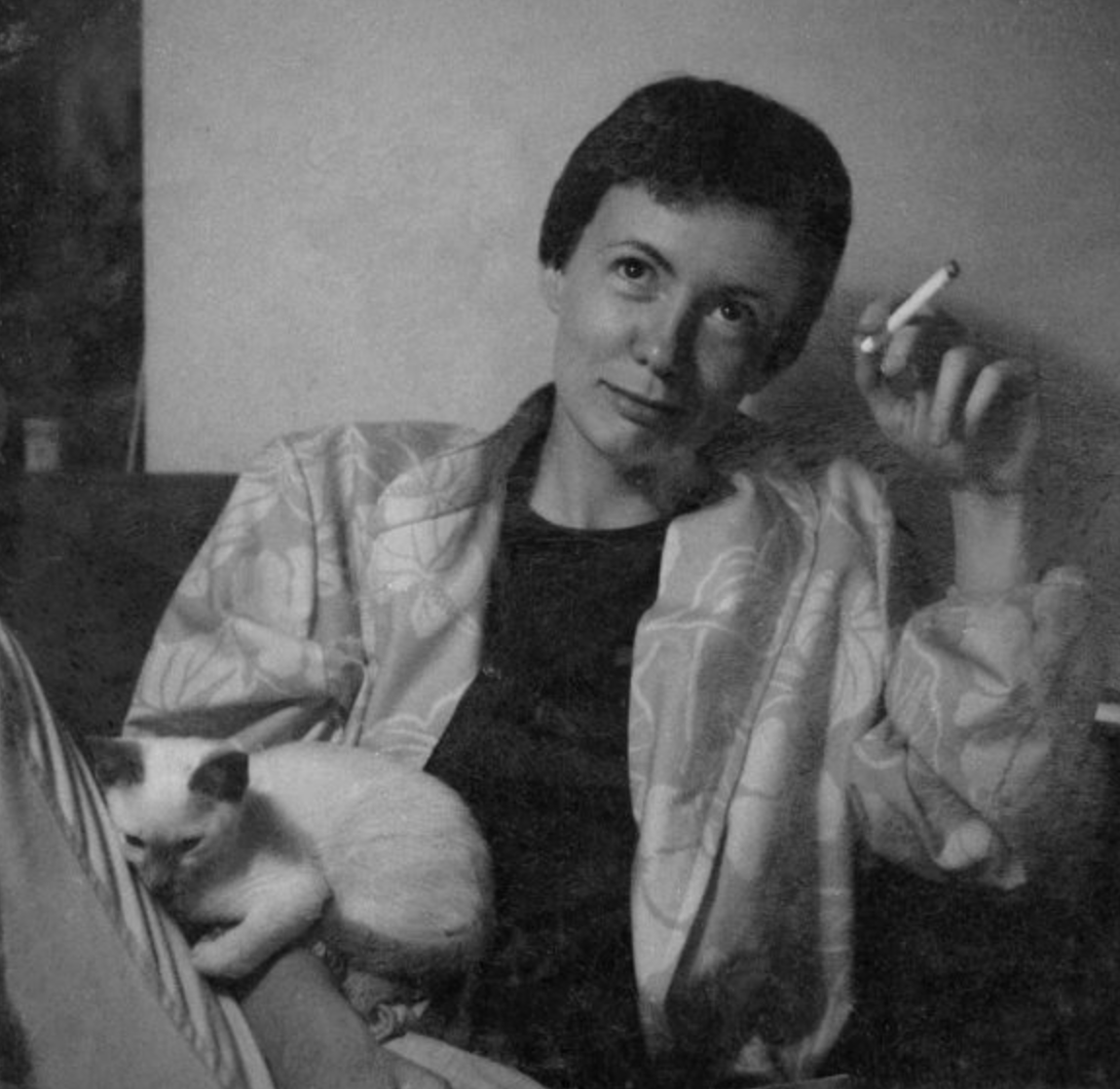 JUDY'S WEBSITE:
https://www.poetryfoundation.org/poets/judy-grahn
Judy's academic and activist roots led her to investigate how women contributed to culture and she produced (among MANY other works) the book Blood, Bread and Roses: How Menstruation Created The World.
"All the different genders, we all play our parts," she says.  But dropping shame "we don't have to see menstruation as 'the curse'."  We can celebrate it and see it as a connection to our ancestors, to our earliest rituals, to the moon, to the soil, to our planet and to each other.  I ask her how those of us for whom menstruation equals abject suffering can also makes these connections.
Judy talks about activism and art, her household collective in the 60s and 70s, where by rule each woman had a room of their own, that provided roots and a foundation for her work.  "You have to listen to each other" – "get our heads out of the sand."
"What are the steps I can take?" she asks us to ask ourselves.  But reassuringly continues "The steps will feel small but they add up."  She says, "our bonding is what makes a revolution happen."
"This is Earth centred – we don't care if they want to rocket off to Mars.  Goodbye."
Inspired by her experiences of disenfranchisement as a butch lesbian, Judy became a feminist poet, highly-regarded in underground circles before achieving public fame. A major influence in her work is Metaformic Theory, tracing the roots of modern culture back to ancient menstrual rites, though she does not regard the philosophy as exclusively feminist.
At age 81, Judy still teaches women's mythology and ancient literature.  She continues to produce, to publish books, so the list below is far from complete.  But the next one I'm buying is Eruptions of Inanna: Justice, Gender, and Erotic Power. "Write your ideas down," she advises. "Don't be afraid of them!"
Nonfiction
Another Mother Tongue. Boston: Beacon Press (1984).
The Highest Apple: Sappho And The Lesbian Poetic Tradition (Spinster's Ink 1985).
Really Reading Gertrude Stein: A Selected Anthology With Essays (Crossing Press 1990).
Blood, Bread, and Roses: How Menstruation Created the World (Beacon Press 1993).
MEMOIR: A Simple Revolution: the Making of an Activist Poet (Aunt Lute Books 2012).
with Gina Covina and Laurel Galana. The Lesbian Reader. Barn Owl Books (1975).
with Lisa Maria Hogeland. The Judy Grahn Reader. San Francisco: Aunt Lute Books (2009).
Fiction
Mundane's World. Crossing Press (1988).
The Work of a Common Woman: The Collected Poetry of Judy Grahn 1964–1977. Crossing Press (1984).
A Simple Revolution. Aunt Lute Books (November 27, 2012).
Poetry
The Common Woman Poems (Women's Press Collective 1970).
Edward the Dyke and Other Poems. (Women's Press Collective 1971).
A Woman is Talking to Death (Women's Press Collective 1974)
She Who (Women's Press Collective/Diana Press 1977).
The Work of a Common Woman: Collected Poetry (1964–1977). St. Martin's Press (1982).
The Queens of Wands. (Crossing Press 1982).
The Queen of Swords (Beacon Press 1987).
Love Belongs to Those Who Do the Feeling (1966-2006). Red Hen Press (2008).
Hanging on our Own Bones (Red Hen Press 2017).
Recordings
Detroit Annie Hitchhiking (2009)
Lunarchy (2010)