In this episode, Amy and Risa discuss the high magic of laughter, Goldenrod, Seasons and cycles, Emily Dickinson, Monica Sjoo, weddings, technology, creativity and the fundamental witch state of being in awe.
The Missing Witches podcast is made possible with the support of our Patreon Coven.
Today's Coven Spotlight is TAROT FOR TOP SURGERY by Queer Conjure!!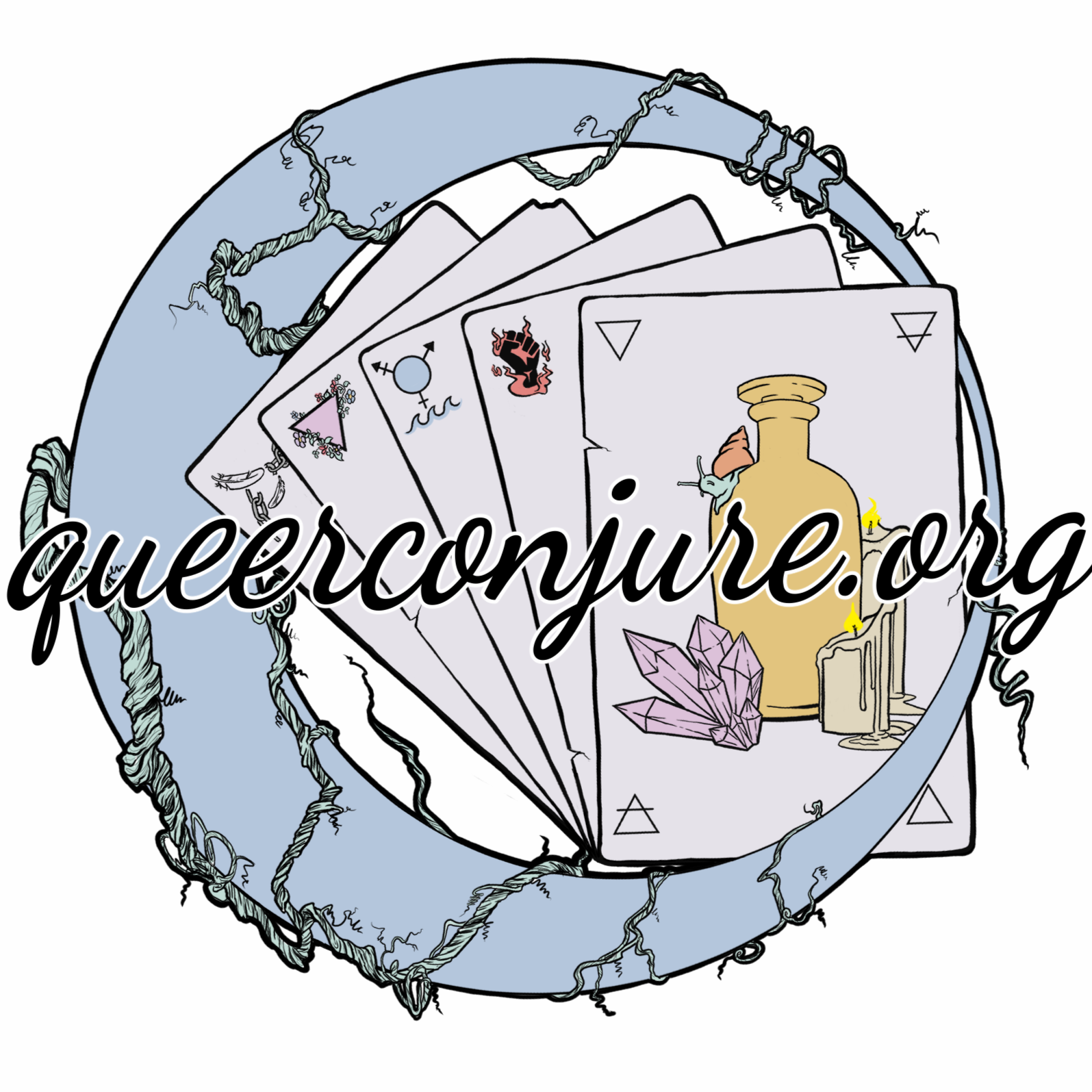 Tarot For Top Surgery
By queers, for queers. We take care of us…
Tarot For Top Surgery (T4Ts) is a scholarship fund that raises money for trans, queer, and non-binary folks who seek gender and life-affirming top surgery. When you buy a T4Ts tarot reading, all the money goes towards this fund, while providing you with compassionate and supportive guidance from a queer tarot reader.
Top Surgery (a gender affirming surgery that removes breast tissue for a flatter looking chest) can cost between $5,000-$10,000. This amount doesn't include consultation fees, hospital fees, surgeon's fee, or even the anesthesiologist's fee. There's also unpaid time off work while healing (usually about two weeks) and the cost of healing supplies (bandages, compression vests, mastectomy pillow, medications, scar care, etc.) and follow up appointments. While some insurance companies cover *some* of the costs of top surgery, there are often hoops to jump through that can feel uncomfortable, frustrating, or even dehumanizing. Trans, queer, and nonbinary folks who need top surgery often spend a year or more trying to raise the funds or are forced to put themselves into debt.
The LGBTQ+ wage gap in the United States is brutal. About 45% of us live in poverty. (This number varies by race, of course). When we make less than straight white people, how are we supposed to pay MORE for surgeries that are quite often life-saving?
This is why Tarot For Top Surgery was created. We aim to do our part in taking care of our community in ways that state laws, health industries and insurance industries do not. When you pay for one of our email readings, those proceeds go into our scholarship fund. Every time we reach $1,000, we release that money to someone trying to access gender affirming top surgery.
NOTES
Monica Sjoo prints at LEGION PROJECTS!!!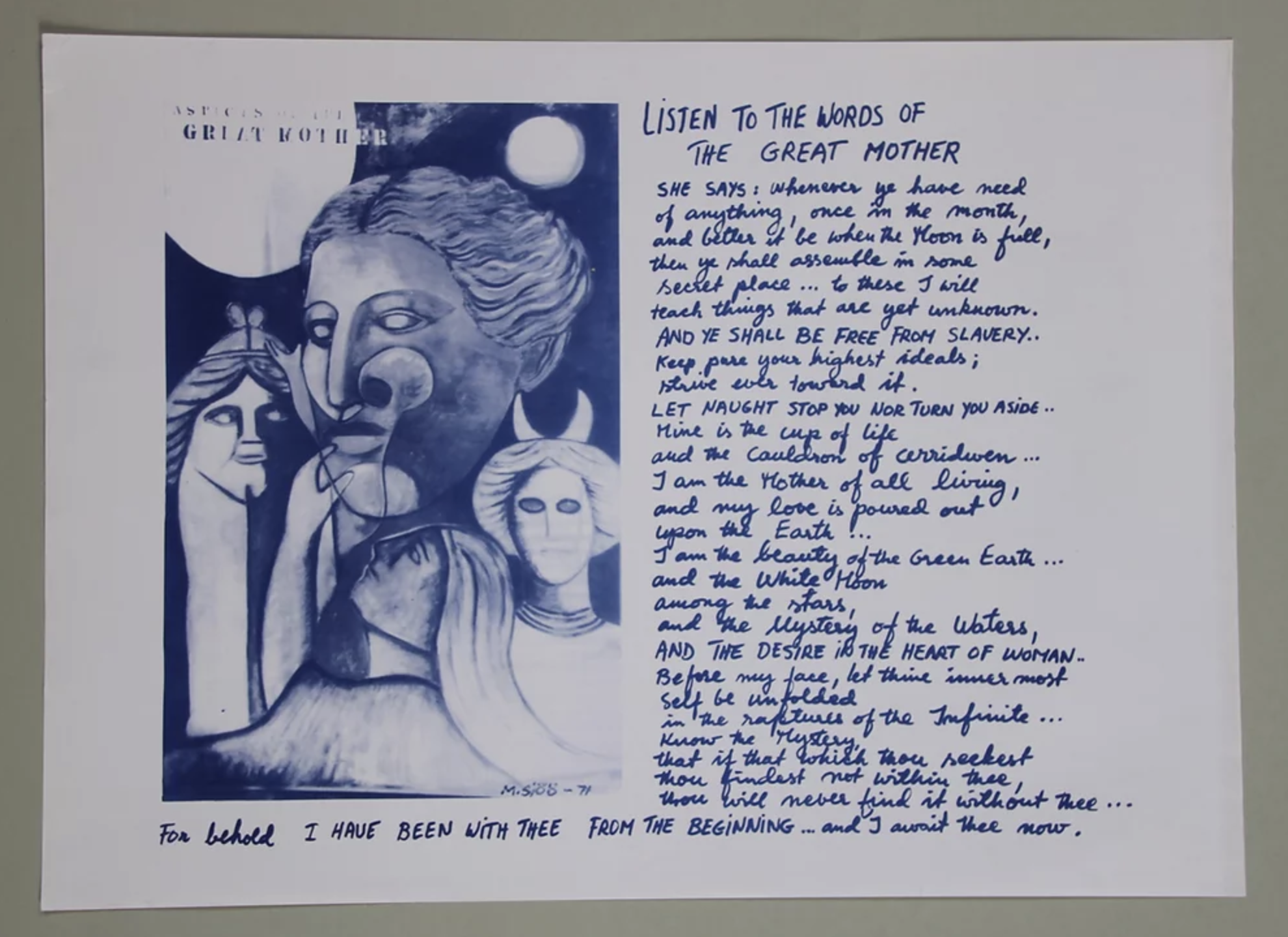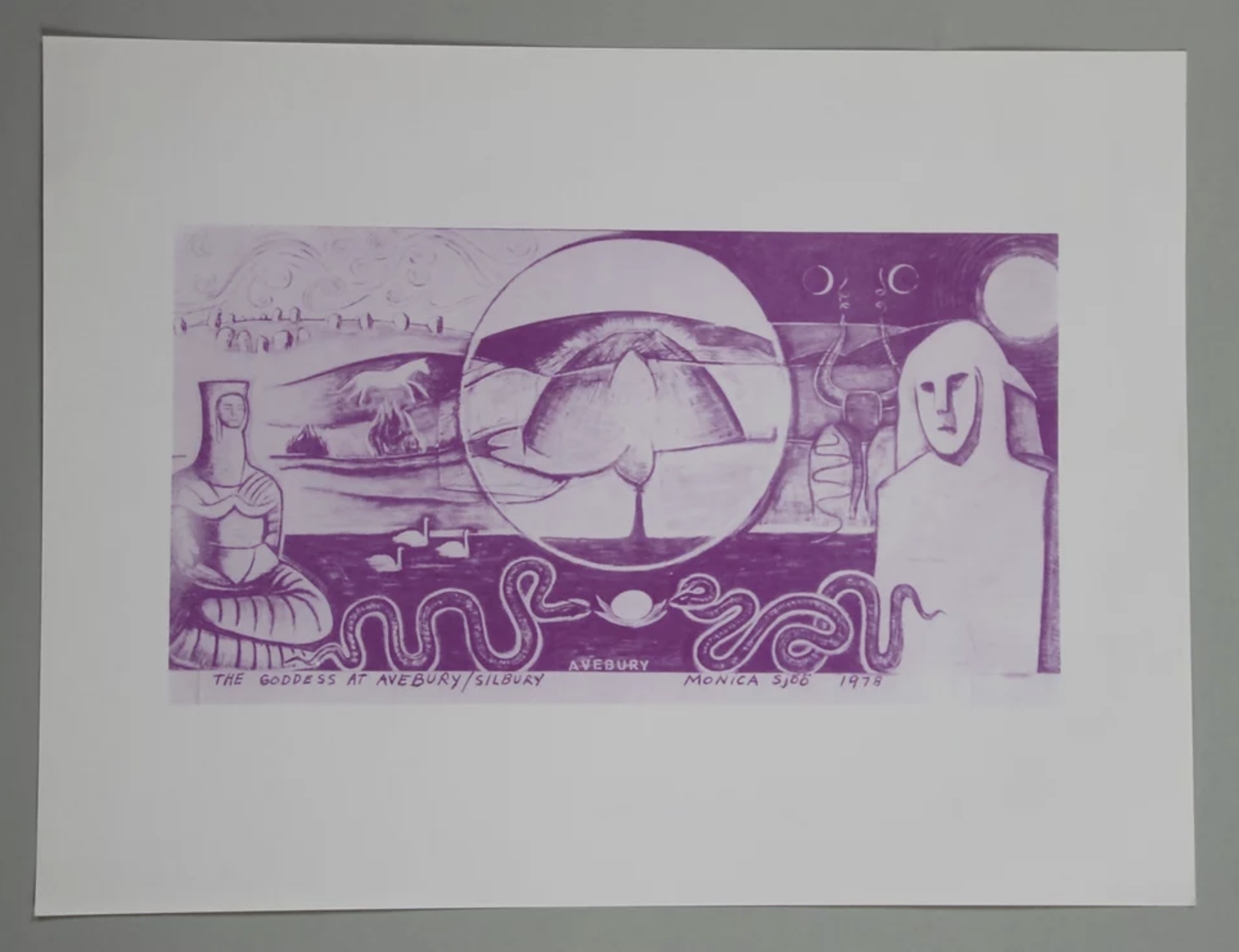 Emily Dicksinson
Witchcraft was hung, in History
1583
Witchcraft was hung, in History,
But History and I
Find all the Witchcraft that we need
Around us, every Day—