A story of power, resilience and care and magic – we go back to the beginning of all consciousness to follow the genesis of voodou through dreams and under water, in Spirits, in Haiti and in Mama Lola, famed Voodu Priestess of Brooklyn.
You probably wouldn't expect to hear the name Tori Spelling on the Missing Witches podcast, but she might just be the reason some of you have heard of our next witch.
This is the story of how Marie Thérèse Alourdes Macena Champagne Lovinski – born in Haiti, pregnant at 14, former singer, sex worker and tobacco inspector, a woman who's own face did not appear on the first edition of her biography – became the most famous Vodou priestess living in the United States today. This is a woman who was given her last rites TWICE and lived to tell: If you know her, you likely know her as Mama Lola.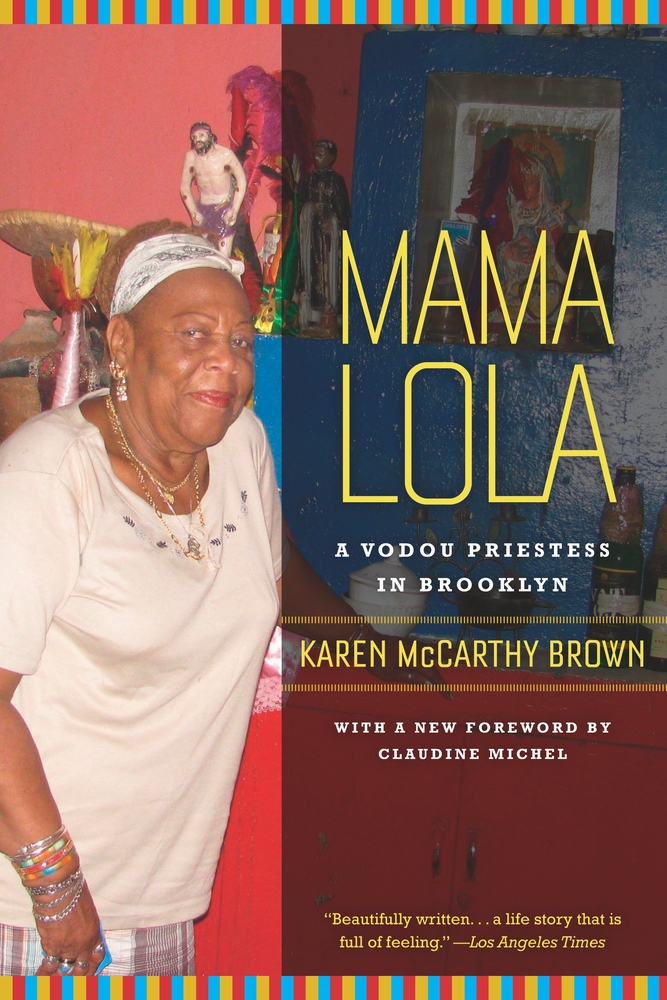 Mama Lola Resources
Mama Lola: A Vodou Priestess in Brooklyn, by Karen McCarthy Brown (Author), Claudine Michel (Foreword), April 2011
https://www.ucpress.edu/book.php?isbn=9780520268104
https://www.youtube.com/watch?v=DB0mUYpDeZg
https://www.nytimes.com/1998/12/31/garden/where-the-spirits-feel-at-home.html
https://mobiananthropologist.wordpress.com/2012/11/17/ethnography-review-mama-lola-brown-1991/
https://en.wikipedia.org/wiki/Mama_Lola
http://faculty.webster.edu/corbetre/haiti/voodoo/mamalola.htm
https://www.youtube.com/watch?v=v1oD5i-2oHY
https://www.youtube.com/watch?v=DB0mUYpDeZg
https://www.youtube.com/watch?v=nFUW0ALTMnY
Ona Agbani: Iyalosa Akalatunde