This week we're peering through a deep lake shot through with sunbeams, a kaleidoscope of gratitude and rage, and the prescription is to own your inner freakazoid.
Let's start with a vast hurrah: our annual communal act of reparations is done, we did it together, more details are below but know this: YOU are a part of this wave, feel the joy hit you. If you didn't have 10$ this month to pitch in, there's no shame for you here. Just get out there (or go inward) and cast your magic by being rad. When there's nothing else, that is MORE THAN ENOUGH.
Carry your hope and joy out into the world like a banner, and when love and light are inadequate, we prescribe you wield your rage and darkness too. Tell your truth, even if you need to dredge it up from the fetid murk of an ancient lake.
Risa's musical prescription this week is Water Witch by Secret Sisters. It's a spell to be:
Unafraid of the strong magnetism
of the pain that leaves permanent marks.
Sing songs of deep waters, the leylines of your own scars, and the scars of all people, beings, and Earth. Water knows the ways of those winding stories, and YOU are a water witch in this season. Calling out bullshit, calling out to healing storms.
Amy's prescription is to let Janelle Monáe and Erykah Badu help you own your freakdom. Investigate what makes you freaky, different, divergent, write it down, sing it out, and shake it up. Because the things that make you peculiar are your true fuel. Freaks are at the heart of every art movement, and every revolution. So get down baby, don't cut yourself down.
Yeah, I'ma keep singing, I'ma keep writing songs
I'm tired of Marvin asking me, "What's Going On?
March to the streets
'cause I'm willing and I'm able (what?)
Categorize me, I defy every label
And while you're selling dope,
we're gonna keep selling hope
We rising up now, you gotta deal,
you gotta cope
Will you be electric sheep?
Electric ladies, will you sleep?
Or will you preach?
Note: If preaching is not for you, remember you are Word Witch, you are your own translator of the world into the spells that work for you. Please feel free to howl instead. 🔥✌️🔥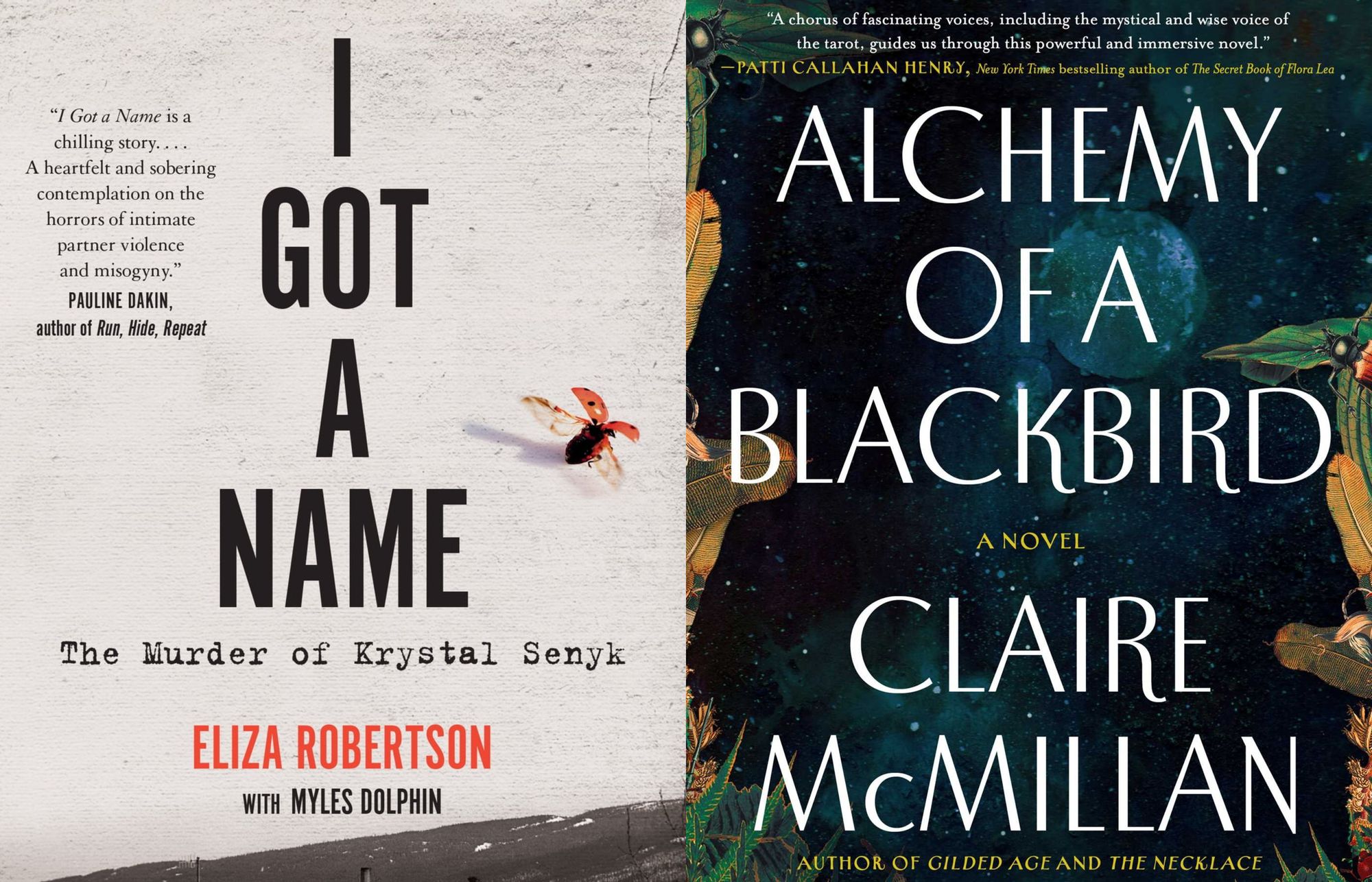 Bonus prescriptions this week:
I Got a Name: The Murder of Krystal Senyk by Eliza Robertson and Myles Dolphin. Eliza Robertson wrote interpretations of the character of the new moon in different astrological seasons for our (Risa + Amy's) new book, New Moon Magic: 13 Anti-Capitalist Tools for Resistance and Re-Enchantment, while she was ALSO following traces of a murderer across North America for this beautiful piece of literary non-fiction. Currently on the best-seller list in Canada, this thrilling meditation on a powerful woman's life and the injustices of the justice system is threaded through with magic.
Alchemy of a Blackbird by Claire McMillan is available for pre-order now and Claire will be on the Missing Witches podcast in July, which means coven members are invited to join in that conversation with the author, pull cards together and talk about the real magical, surrealist women who Claire fictionalizes in this thrilling, beautiful novel: Leonora Carrington and Remedios Varo.  
This content is only available to subscribers
Subscribe now and have access to all our stories, enjoy exclusive content and stay up to date with constant updates.
Unlock content
Already have an account? Sign In