In our 2020 Samhain special, Amy and Risa are joined by two of our favourite witches to talk about death and spirits and the politics of dying – also ghosts. Plus Loretta solves for us the ancient mystery of what happens when we die.

Loretta, aka The Death Witch, considers Ancestor Veneration to be a key aspect of her practice. She co-runs Ritual Craft in Colorado (both the School and the Shop) and is the founder of Mile High Conjure Gala.

Angela is a Death Midwife who lives in Portland. She offers Death Midwifery Services, Virtual Living Funeral Ceremonies, Guided Death and Ancestral Healing Meditations and End of Life Planning.

This episode is dedicated, in loving memory, to our sister Anita. May your name never go unspoken.
ritualcravt.com/a-prayer-to-santa-muerte
You can reach Loretta on Instagram at https://www.instagram.com/thedeathwitch/ AND https://www.instagram.com/ritualcravtschool/ AND https://www.instagram.com/milehighconjuregala/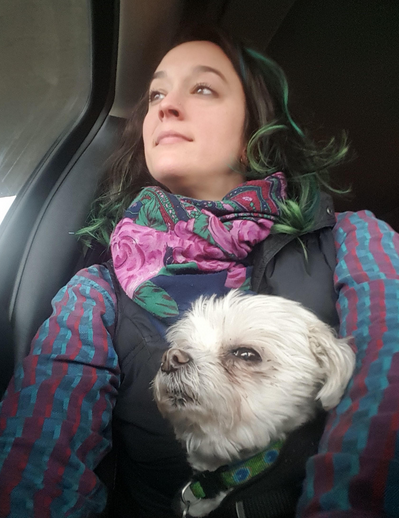 Angela's website is in the process of being built, so in the meantime you can email her at pdxdeathdoula@gmail. See what she is up to on IG at pdxdeathdoula and heart.wise.woman.
She would like to take a deep bow of gratitude to the women who brought her into this fold: The Elders of the Doula Community: Alua Aruthr (Going with Grace) and Narinder Bazen (Narinder Death Midwifery).
Indigenous Death Doula mentorship for Youth:
https://www.cbc.ca/news/indigenous/death-doula-youth-program-1.5758005