Risa sat down with Melida Jimenez and her daughter Celia. We met Celia last year and after she listened to a couple episodes of our podcast she whispered: 'my mother raised me to believe I was a witch.'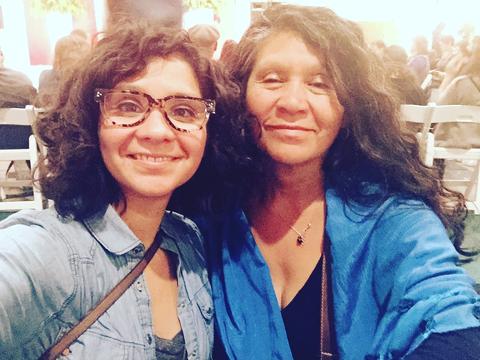 Melida was born and raised in Guatemala, her social justice activism in the student movement – and later as a doctor – helped create 'popular clinics' in shantytowns. Her husband Erwin was also an activist working on safe housing for indigenous people. Together they drew the wrong kind of attention from a paranoid government and, faced with violence, immigrated to Canada in 1985.
Pregnant with Celia, Melida encountered an Ontario health system that wasn't equipped to provide Spanish language support or culturally-safe care. She began to volunteer with pregnant Spanish-speaking women and working with the Latino American Coalition Against Violence Against Women.

She graduated Ryerson Midwifery, and offers Midwifery care in Spanish in Toronto while volunteering with Mexico CASA Midwifery School and Guatemalan Midwifery projects.

Her daughter Celia is the founder and artisan behind Cucamanga where she specializes in wildcrafted skin care products, using wild harvested and organic botanicals from the Canadian boreal forest.

https://iewirokwasheroes.weebly.com/2018-recipients.html