Tue, Jun 14, 2022 2:00 PM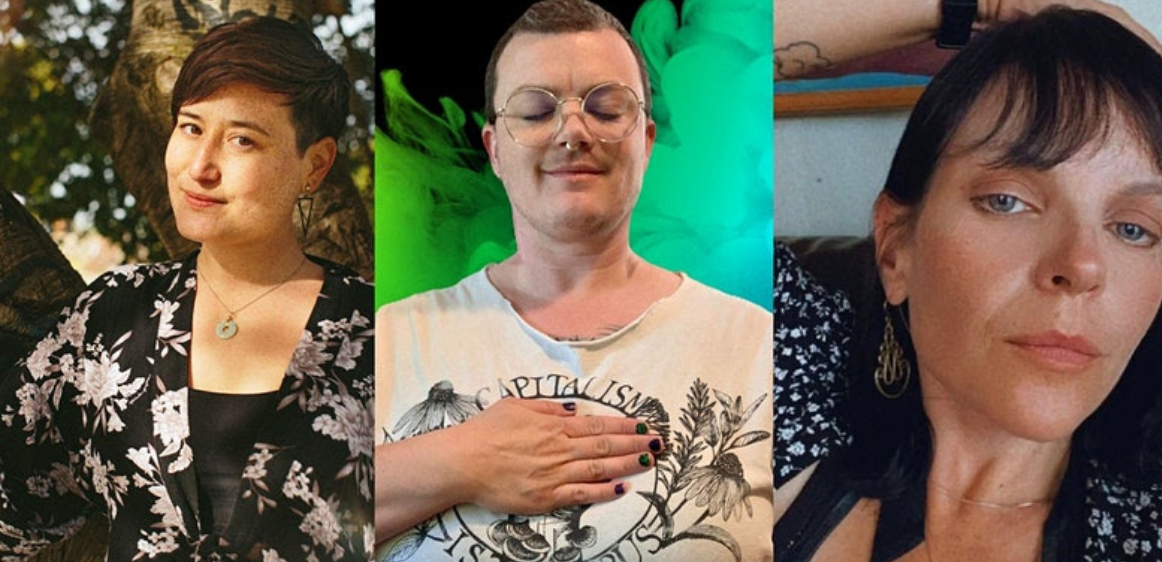 Don't Say Gay? Pfft. Magic is Gay, Witchcraft is Queer, the Occult is Prismatic, the Universe is Non-Binary, the Moon is Fluid, the Earth is Trans. We are Infinite Variety.
The authors of Missing Witches: True Histories of Feminist Magic invite you to celebrate Litha and Say Gay with our out, loud and proud panel.
Bex Mui (she/her) is a biracial, first generation, queer witch, energy worker, and equity consultant committed to the work of LGBTQ+ affirmation. Bex founded House Of Our Queer, a QTBIPOC-centered spiritual playspace where she shares affirmations for the queer and trans community. Bex is thrilled to add "author" to her bio this year with the release of her book, House Of Our Queer: Healing, Reframing, and Reclaiming Your Spiritual Practice.
Jasper Joy is a white genderqueer witch, tarot scholar, community chemist, venusian writer, and elder-babe residing among the rightful homelands of the Eastern Band of Cherokee people, both past and present. (Also known as Asheville, NC.) Their work is defined by open hearted ethics, neurodivergent experiences, and a blatant disrespect for the state. Jasper loves supporting queer and trans beings in areas of meditation, spiritual daily practice, spellcrafting, love, joy, and the sacred trans experience. As a child of the late eighties and early nineties, Jasper was raised by gay new-agers, sober lesbian Buddhists, and was an initiate of a wiccan temple for all of their twenties. Their more recent training(s) and mentorships have focused on tarot, spiritual support sessions, anti-racism, life coaching, and harm reduction. All of Jasper's offerings can be found at queerconjure.org
Moon Fang
she/ her/ they /them
Death Enthusiast / Podcaster
Queer Artist and Storyteller
Host of Queer Death Stories on Spotify etc and IG the Multitudes
I worship Love and Death and curiosity.
oxoxo
Note that RSVPS are free but limited for the live zoom event.
The recording from this event will be shared as a special episode of the Missing Witches podcast. We'd love for you to subscribe on Apple Podcasts, Spotify, or wherever you like to listen.
"We as a society need to get to a place where our differences are revered and not feared, where we can love without understanding […] Infinite variety."
from Missing Witches: True Histories of Feminist Magic