It's another Full Moon on Earth, it's nearly Samhain, and we're approaching the end of our Fall Season of the Missing Witches Podcast.
Since last writing to you, we've shared stories about Mary Ellen Pleasant, the mother of San Francisco civil rights who studied under New Orleans Queen of Voodoo, Marie Laveaux; Mary Kawena Pukui + Morrnah Simona and the indigenous Hawai'ian practice of healing-in-community; and Hilma af Klint + Anna Cassel, a story of beautiful paintings and channeled messages for humanity.
We've also gotten to share conversations with Maria Minnis, author of the upcoming "Tarot for the Hard Work: An Archetypal Journey to Confront Racism and Inspire Collective Healing"; Nadra Nittle, author of "bell hooks' Spiritual Vision"; and Julia Voss, author of "Hilma af Klint: A Biography."
All these episodes are free and available now.
---
This week we come with the following offerings:
Monday (Missing Witches Podcast Episode): We invite you to listen to our last scripted episode of the Fall season, Empress Chen of Wu and Chen Jinggu: A Community of Sworn Sisters.
Monday (Weavers Only - Full Moon Gathering, in the Coven Circle): Bring your ancestor stories, let's honour and exorcise them together.
Tuesday (Witches Found Podcast Episode + Sabbat Special): A Samhain Meditation on Grief with Mara June of Motherwort and Rose.
Wednesday (Coven Members Only): Coven Course, Ritual Soup: How To Cast and Hold a Circle.
Thursday (Witches Found Podcast Episode): We share a conversation with Benebell Wen, author of "I Ching, the Oracle: A Practical Guide to the Book of Changes: An updated translation annotated with cultural & historical references, restoring the I Ching to its shamanic origins."
Subscribe to the Missing Witches podcast to ensure you see new episodes when they go live. (Apple | Spotify)
---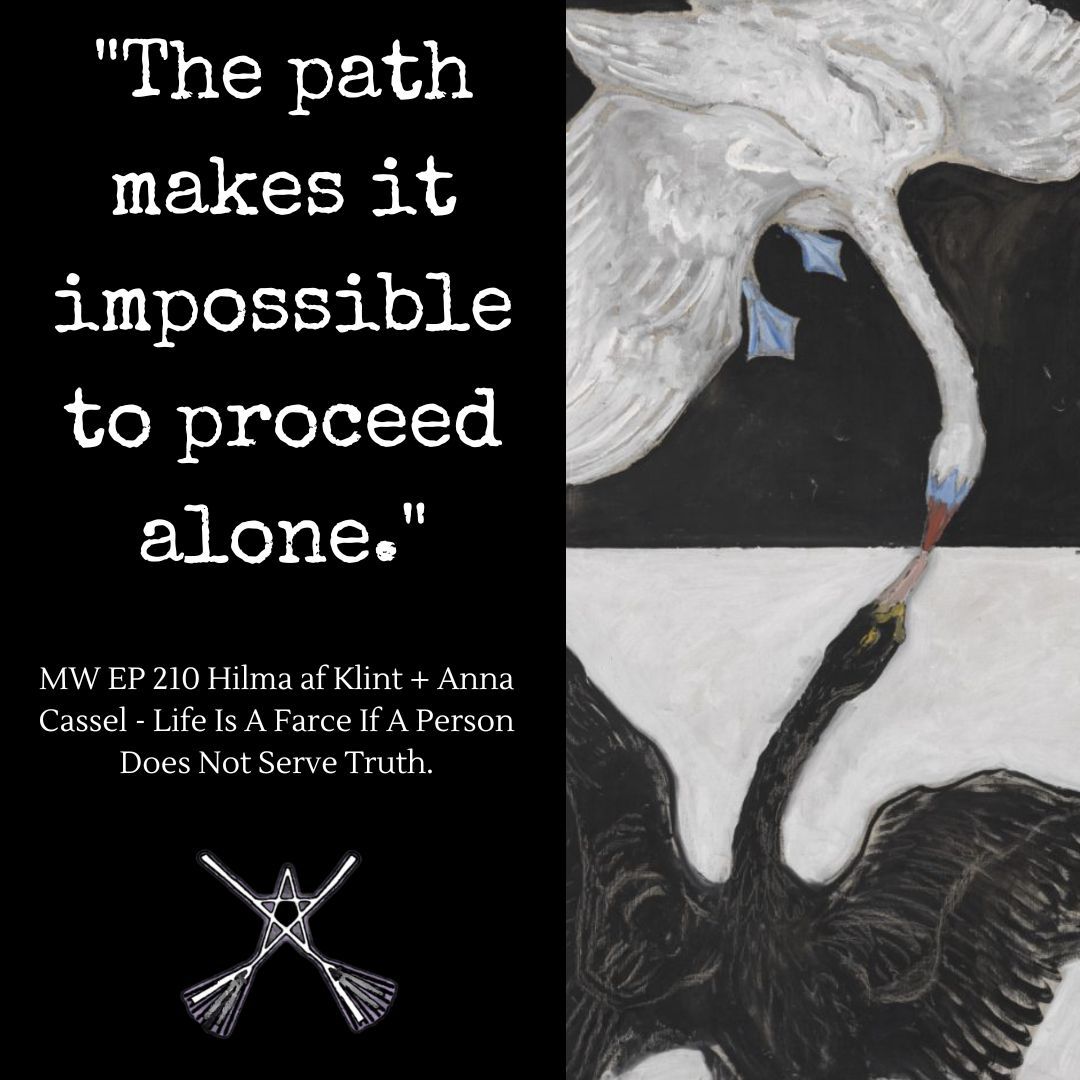 That's all we've got right now.
Like so many of you, we've been stretched thin, tired, scared, and heartbroken by this season. We offer this work in the spirit of seeking hope and respite, learning about what's missing, and trying to make it through. The message at the heart of every single one of these offerings is that, flawed as we are, we're with you.
After this week, we turn our energies inward. We'll be focused on community building, improving accessibility, and we'll be back in your inbox with the Rx.
Love you soon,
Amy + Risa