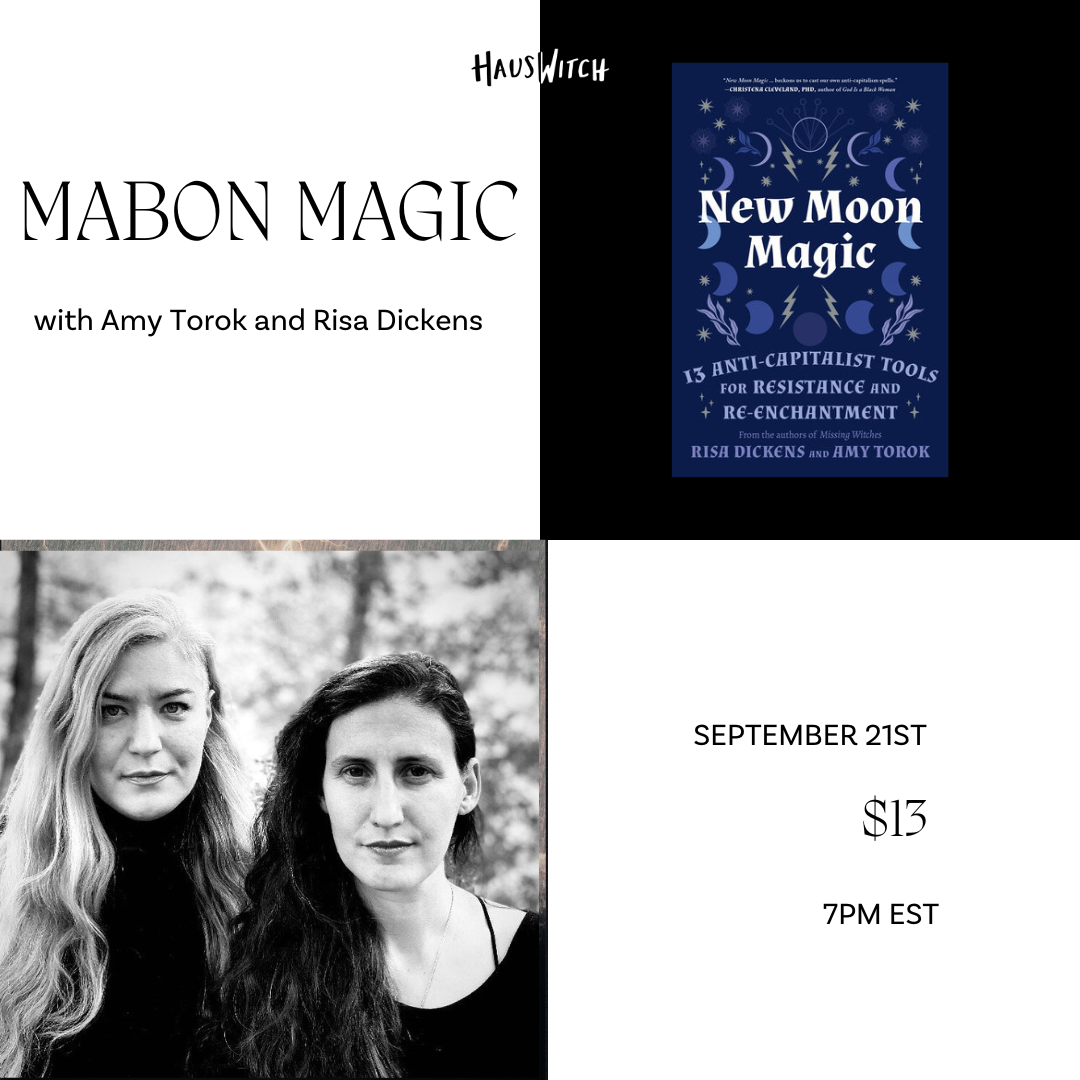 Thursday, September 21, 2023
7:00 PM - 8:30 PM
$13
A Virtual Witch + Stitch celebrating Mabon with the authors of "New Moon Magic: 13 Anti-Capitalist Tools for Resistance and Re-Enchantment" and "Missing Witches: Reclaiming True Histories of Feminist Magic."
Amy Torok + Risa Dickens of the Missing Witches podcast, book, and coven are launching a new book dedicated to sharing and celebrating free tools and practices of resistance and re-enchantment.
Step through the Equinox portal with us!
Amy + Risa will read a few short excerpts from the Mabon chapter of "Missing Witches" and from the New Moon in Virgo chapter of "New Moon Magic."They'll interview each other about some of the stories and ideas in those chapters - the origins of writing and astronomy and the gender binary - and invite you to join in the conversation as well.
Let's unmask safely together and celebrate how weird and powerful - how angry and mournful and radically hopeful - we are!
We invite you to bring whatever project you are currently working on. Let's talk about magic-makers from history and today, the tools that have always been there for us, and let's weave protection into the web for all those who resist fascism, and who work - in their own unique ways - to re-enchant the world.
Order Missing Witches from HAUSWITCH here
New Moon Magic available Sept 12th, sign up for stock updates here!
Please email hello@hauswitch.com with any questions or to inquire about scholarship tickets (available on a first-come basis).