"We wanted a cultural revolution."
When Risa and I began this Missing Witches project, we awakened a hunger within ourselves.  To seek and find the Witches that were missing from our educations, missing from our societies, missing from our lives. Monica Sjöö led us to Great Cosmic Mother, which led us to Barbara Mor, which led us to discover a little known, self-published zine, produced by a lesbian collective, in a barn on a feminist commune near Wolf Creek, Oregon.  WomanSpirit Magazine.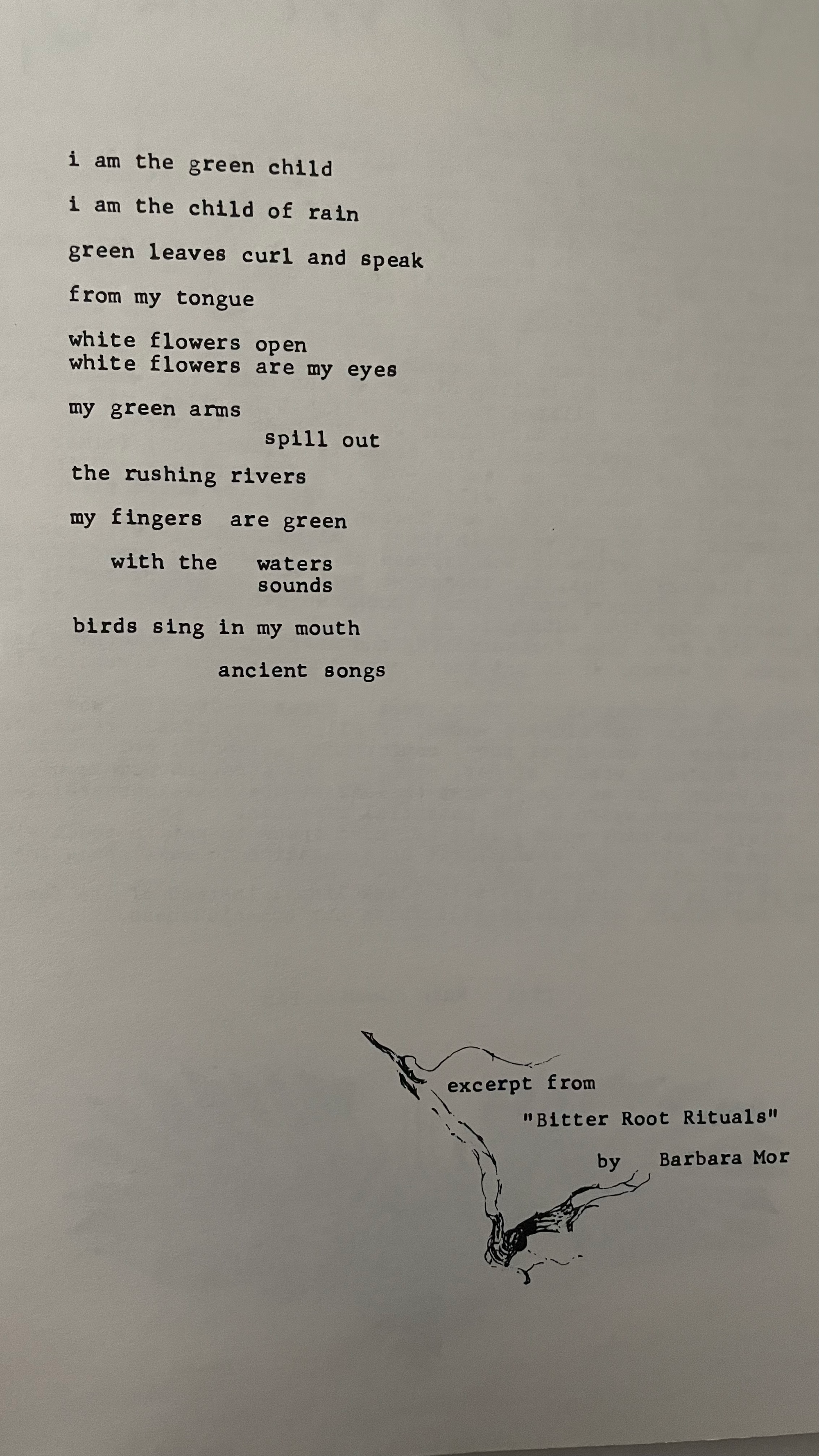 I began a near-mad search for copies (thankfully, nowadays the contents can be seen, digitised online) and found myself in an email conversation with one AO Black who instructed me to print the order form and mail it with a cheque enclosed.  And I kind of love this - when something precious requires just a little more effort, when things get a little bit old school.

I dutifully did as I was told, rooted around in the back of a drawer for my chequebook, covered in the dust of its own obsolescence. Arriving at my community mailbox, I slipped my money magic into the slot and listened as the envelope rode the chute down into the dark unknown to mix with greeting cards and past-due notices.  
I checked my bank balance daily, hoping to see that the cheque had been cashed.
Time passed.  
Hope wavered.
Then, a light in the mailbox.  A perfect packet of WomanSpirit Magazines - glorious, heartfelt, brimming with thought, emotion, knowledge and imagination.
That is the spirit of the universe of WomanSpirit Magazine: to care, to give a thought, to give a voice, to be in community. To be in this together.
I sent an email - the cheque still hadn't been cashed and I wanted to make sure there wasn't a problem.  AO Black replied that she had just wanted to be certain they arrived before I paid.  And that is the spirit of the universe of WomanSpirit Magazine: to care, to give a thought, to give a voice, to be in community.  To be in this together.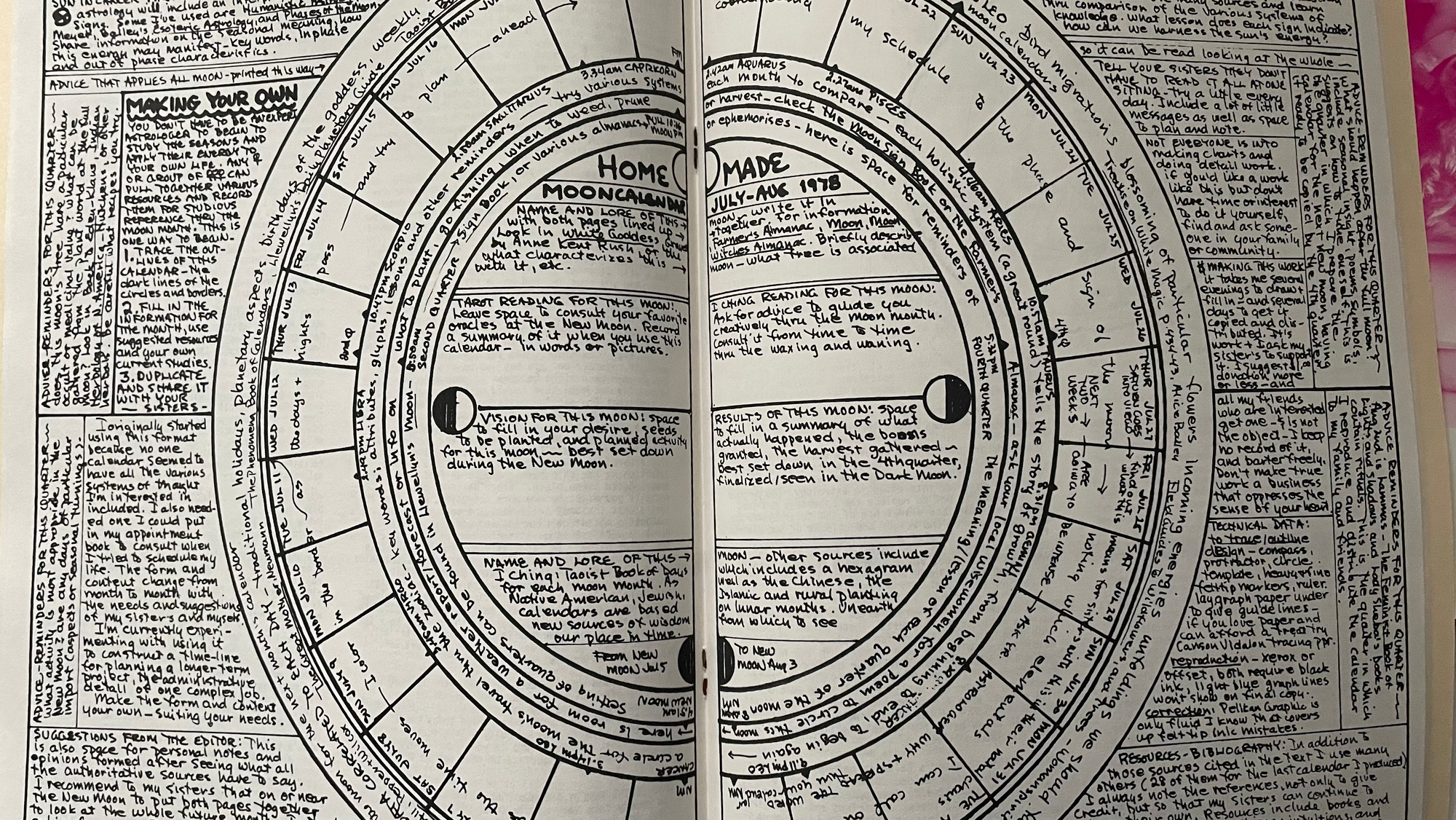 WomanSpirit Magazine was created by Ruth Mountaingrove and her wife Jean, with a vision for a magazine that was "international and radical feminist. We wanted a cultural revolution—a total reordering of institutions and values. It was to be a modest magazine with grand goals."  The magazine came out four times a year, on the Spring and Fall equinoxes and the Summer and Winter solstices.   Over its 40 issue, ten year course (Fall 1974 - Summer 1984) WomanSpirit Magazine became a physical and spiritual home and platform for feminist magic, stories, songs, essays, poems, letters, drawings, justice and ideas.
I'm reminded of my conversation with Starr Goode who told me that she and her friends started an underground feminist newspaper because one of them just happened to have an old printing press.

It is in this spirit that we create and open the Missing Witches Zine.  To make a place.  To have a voice.  To make a mark. To have a community.  To be in this together, with grand goals.

If you have an idea for a submission, we'd love to hear from you. Welcome home!
---
PS I'll be doing more Zine history posts to keep us inspired and aware of possibility. xo
---
Amy (she/they) is the co-founder of Missing Witches and co-author of Missing Witches: Reclaiming True Histories of Feminist Magic and New Moon Magic: 13 Anti-Capitalist Tools for Resistance and Re-Enchantment.
Amy supports the Native Women's Shelter of Montreal and Black Witch University.