UPDATE: RESULTS – Our annual fundraiser for Native Women's Shelters is now officially closed!! Together, the Missing Witches coven returned $5468.18 to our local indigenous support orgs! Over $3000 of which went directly to the Native Women's Shelter of Montréal!!  Thanks and see you next year!!!
JOIN OUR FUNDRAISER – MAKE A REPARATION NOW!!!  GIVE WHERE YOU LIVE.  DONATE LOCALLY AND BE ENTERED TO WIN PRIZES.  CLICK FOR DETAILS.
This conversation kicked off our month-long, annual fundraiser for the Native Women's Shelter in Montreal and any org that supports First Nations Women.
So much of the "new age" has involved the theft of indigenous practices and we want to speak directly to that theft, engage in a work of reparations, and also seek ways for settler-descendants to connect with animals, plants and the more than human world to restore a sense of kinship.
In a spirit of reparations, Missing Witches donates our monthly Patreon earnings to the Native Women's Shelter of Montreal each May, and organizes an annual fundraiser and conversation with Indigenous thinkers to help unpack some of the appropriation and spiritual bypassing that happens in new age communities and Witch worlds. Check out the 2021 fundraiser + episode here.
This year, Indigenous researchers working on plant and animal collaboration in social work, medicine, and education join us to open a circle dedicated to kinship. Join us in building the Beltane bonfire we create together to centre our connections,  burn extraction entitlement, burn capitalism, and colonialism, burn patriarchy and burn white supremacy. As Dr. Todd said, "we're here to undo the curses together."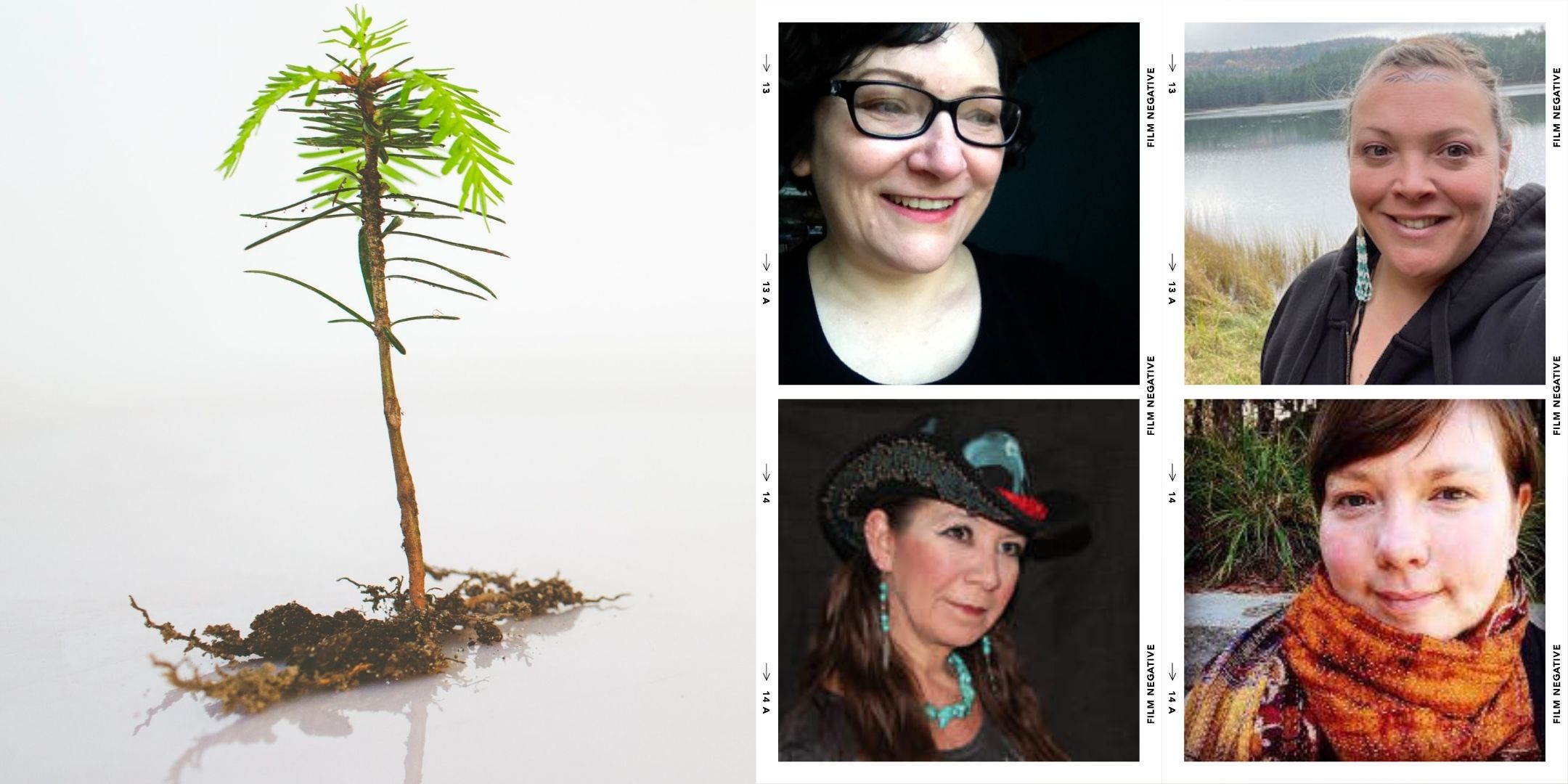 Panellists:
Chrystal Toop,
RSSW founder of Blackbird Medicines • Indigenous Death Doula Collective
As Life Spectrum Doula, Counsellor, and Registered Social Services Worker I began my business and healing practice Blackbird Medicines after 20+ years focused on community care and healing. A member of Pikwakanagan First Nation, a Community Justice Worker, healer and circle keeper, I am passionate about empowering others to define their own success. For inquiries, please email blackbirdmedicines@gmail.com
Websites:
Social Media:
Co-Author of
Bold Spirit Caring for the Dying
Margaret Robinson, PhD
Coordinator, Indigenous Studies Program
Assistant Professor, Departments of English and of Sociology & Social Anthropology
Co-author: Animals in Indigenous Spiritualities: Implications for Critical Social Work
Margaret Robinson is a member of Lennox Island First Nation who grew up in the Eskikewa'kik district of Mi'kma'ki. She identifies as two-spirit, bisexual and queer. Margaret earned a PhD in Theology from the University of Toronto and conducted postdoctoral training at the Centre for Addiction & Mental Health. She now works as an Assistant Professor at Dalhousie University where she coordinates the Indigenous Studies program and holds the Tier 2 Canada Research Chair in Reconciliation, Gender, and Identity.
Granddaughter Crow (aka Dr. Joy Gray).
Granddaughter Crow holds a doctorate in leadership. Internationally recognized as a medicine person, she comes from a long line of spiritual leaders as a member of the Navajo Nation. She is the author of The Journey of the Soul, Wisdom of the Natural World, and Belief, Being & Beyond. On her website she offers quick self-care videos. Founding CEO of The Eagle Heart Foundation a non-profit organization. She dedicates her life to inspiring, encouraging, and empowering individuals to be their authentic self.
Dr. Zoe Todd
Zoe Todd (Métis/otipemisiw) is from Amiskwaciwâskahikan (Edmonton), Alberta, Canada. She writes about fish, art, Métis legal traditions, the Anthropocene, extinction, and decolonization in urban and prairie contexts. She also studies human-animal relations, colonialism and environmental change in north/western Canada.
https://zoesctodd.wordpress.com/
—–
As guests or listeners, we invite you to step into this conversation like you are stepping through the smoke of a Beltane fire. This season, for those who draw on European folk traditions which predate the violent imposition of Christianity (a pattern that would be repeated as a tool of colonization around the world) is connected to Gaelic summer festivals. At Beltane, the people would walk themselves and their animals past bonfires to bathe in the smoke and call in its protection before sending the animals that were their lifeblood out to wild pasture for the season.
We can't go back to a time before colonization, slavery, the violence of capitalism and patriarchy or even before the pandemic, but we can reach for the roots of kinship, and dance forward. Together.
JOIN OUR FUNDRAISER – MAKE A REPARATION NOW!!!  GIVE WHERE YOU LIVE.  DONATE LOCALLY AND BE ENTERED TO WIN PRIZES.  CLICK FOR DETAILS.
"Beltane, usually May first, marks the halfway point between the Spring Equinox and the summer solstice.  These halfway points might not have as much solar pizazz as the solstices and equinoxes, but there is so much power in the very middle of things.  Halfway is a marker of achievement.  It's also the place where one decides, once and for all, if they will turn back or keep going.  Except with our wheel of the year, there is no turning back.  When we reach our halfway points in this Wheel of the Year, we must continue.  We just have to keep going.  Just.  Keep.  Dancing.
Here are the roots of the root of the root.  1.  You have power.  You can change your life.  You can change other people's lives. 2.  You are connected to Nature in ways that we will likely never fully understand. 3. But there are clues.  There is music if you listen, a dance if you watch for the steps, a rhythm inside and outside of your body.  We dance in a circle with the Wheel of the Year."